Cosmetics shampoo face cream lotion homogenizer high shear mixing emulsifying tank with scraper
Features
1.Mixing oil and water phases materials in high speed to get perfect emulsion product of good quality.
2.Scraping unit is with moveable teflon scrapers to scrape off the materials on the tank wall and the anchor to move the materials to the center area to get better blending and mixing. The teflon scrapers are maintained manually and easily without any tool.
3.Our vacuum emulsifying equipment equipped with heating & cooling system which simplifies the processing. Within this same equipment, you can do from heating-melting-emulsifying-air bubble reduction(by vacuum)-cooling without changing vessels, it saves lot of labor and time for your production.
4.All contacted parts of equipments are SUS316L,the product homogenized in vacuum and close vessel can be sanitary and high quality.
5.The measuring of raw materials, the recording of temperature for heating, melting, emulsifying, cooling, and the change of mixing speed, and the vacuum suction can be controlled.
Composition:Vacuum Emulsifying Mixer Series that is include: emulsification boiler(fluctuating nanhead, overturn boiler), water boiler, oil water, vacuum set, heating and temperature control systems, cooling systems, electric machinery control systems, ect.
Technical Parameters
Model

Barrel size

Power(kw)

Speed(r/min)

Outlet

Thickness

Heating power(kw)

HD-100L

550X500

2.2

2800

DN40

2

12

HD-200L

650X600

2.2

DN40

2

12

HD-300L

750X700

4

DN40

2

15

HD-500L

900X850

4

DN40

2

18

Customized

Customized

Customized

Customized

Customized

Customized
Product Show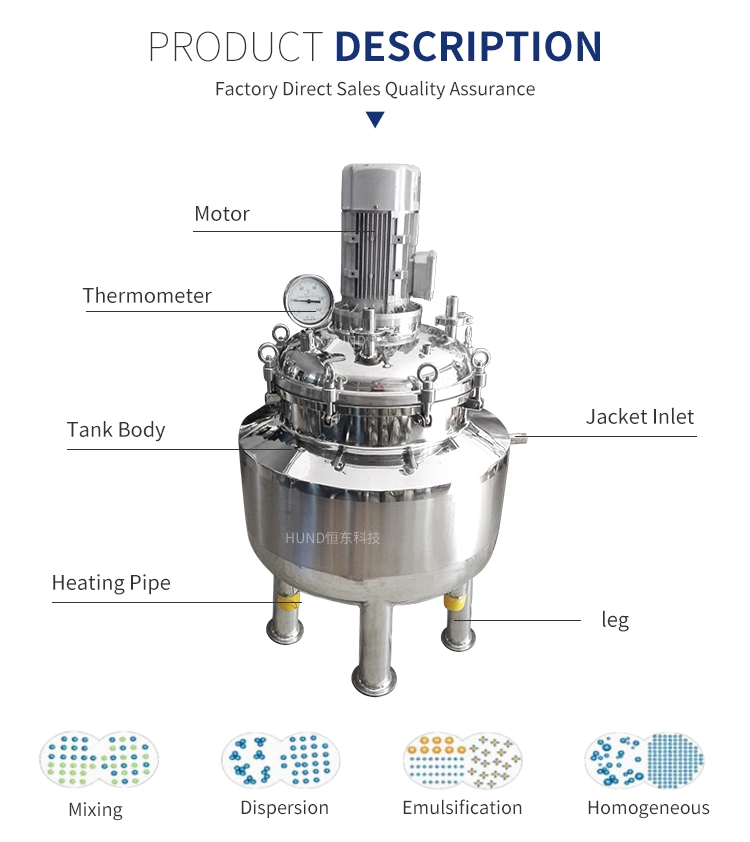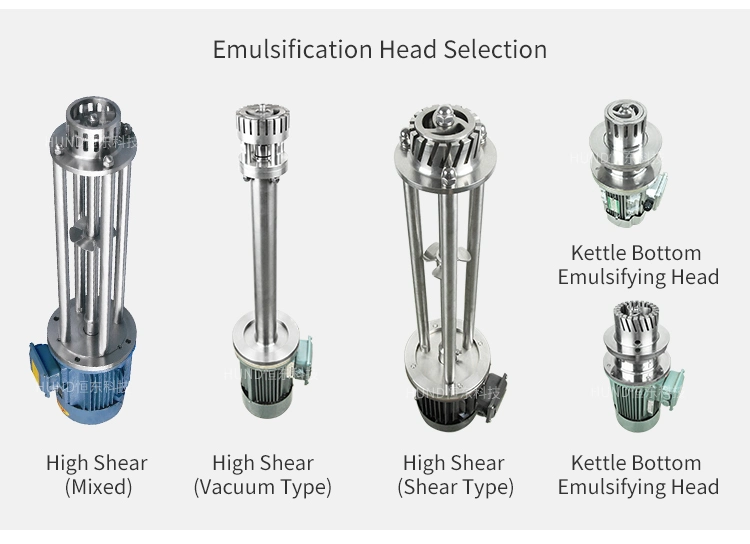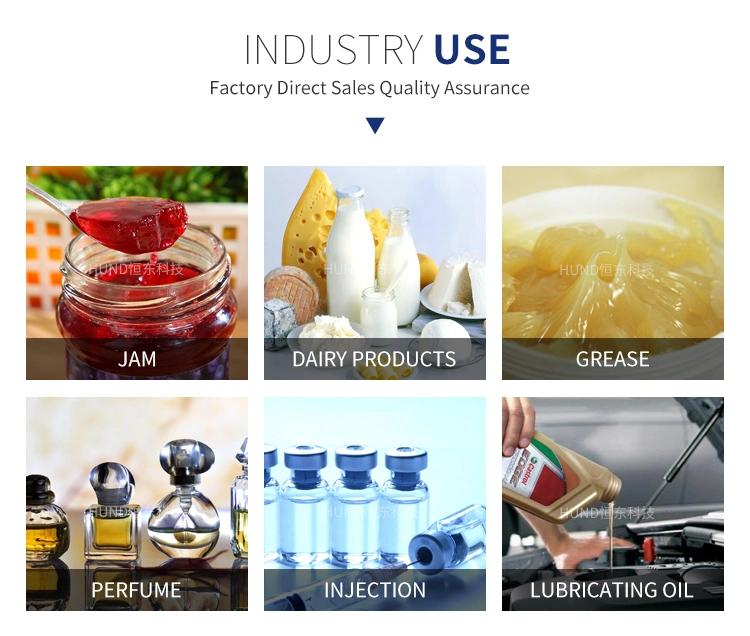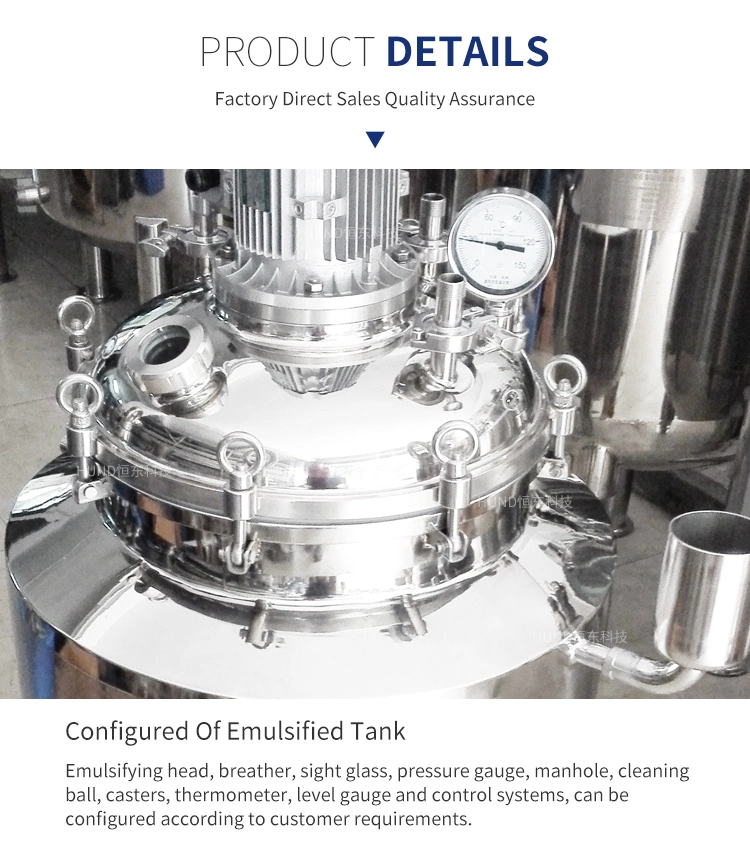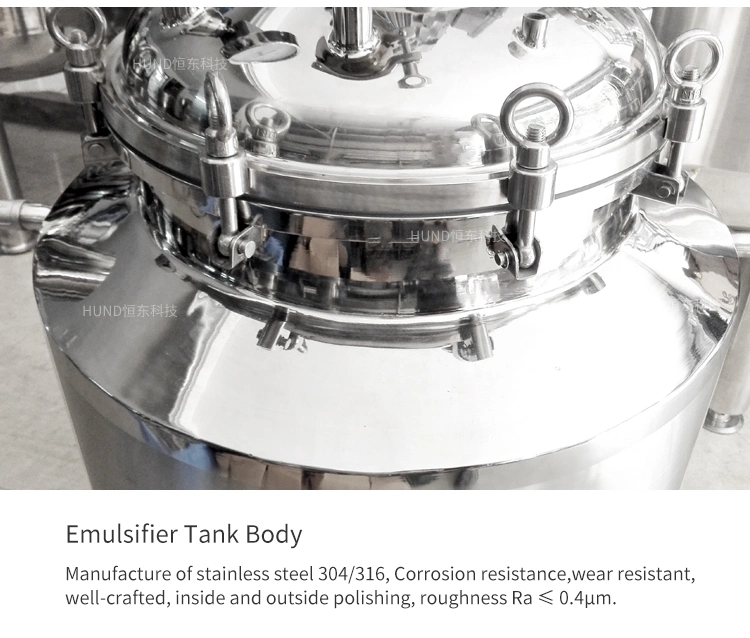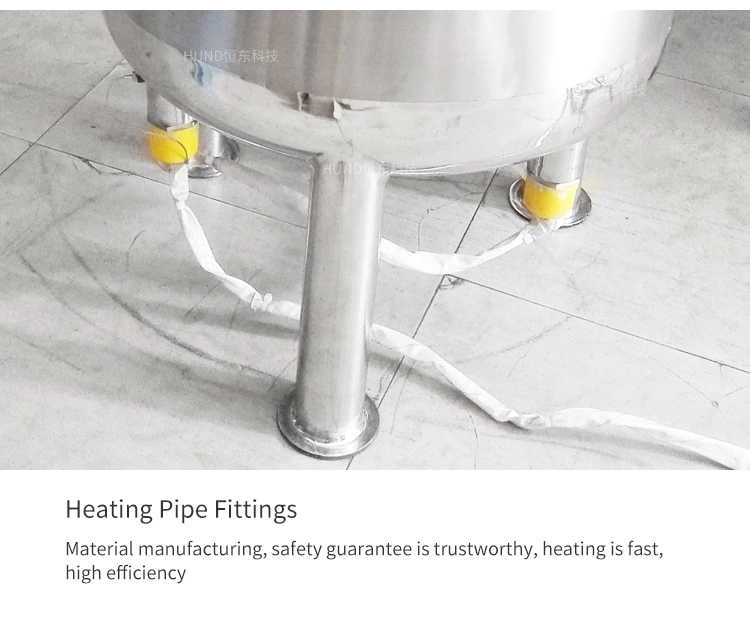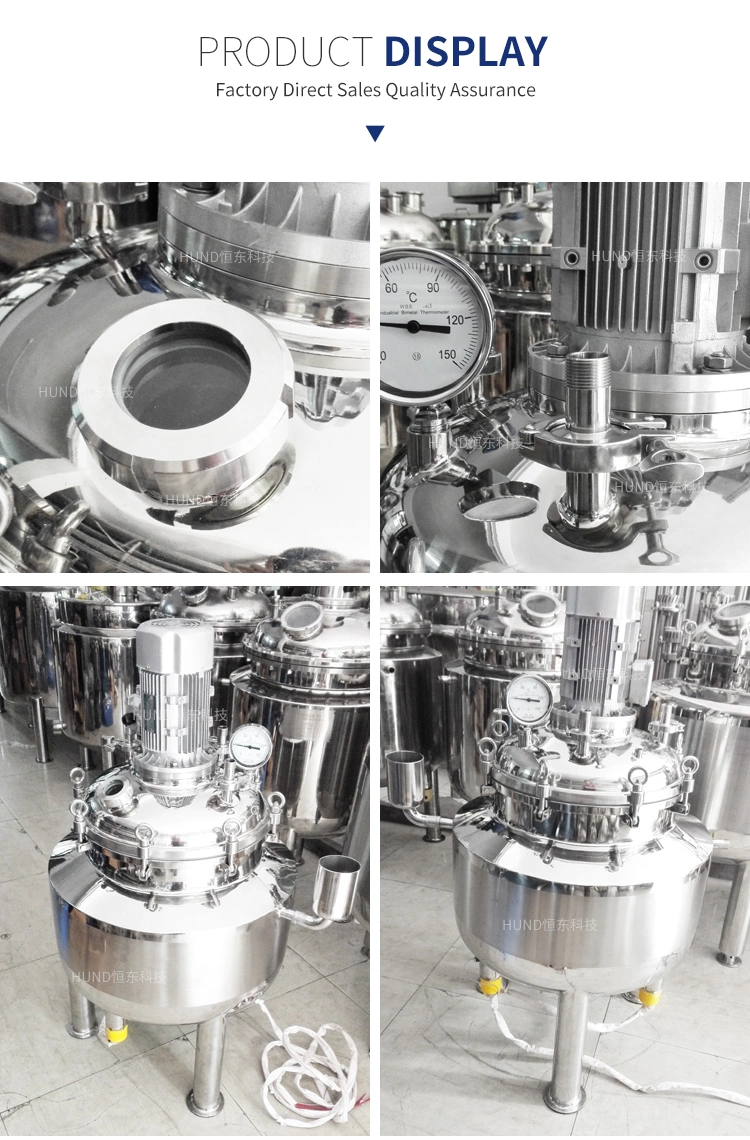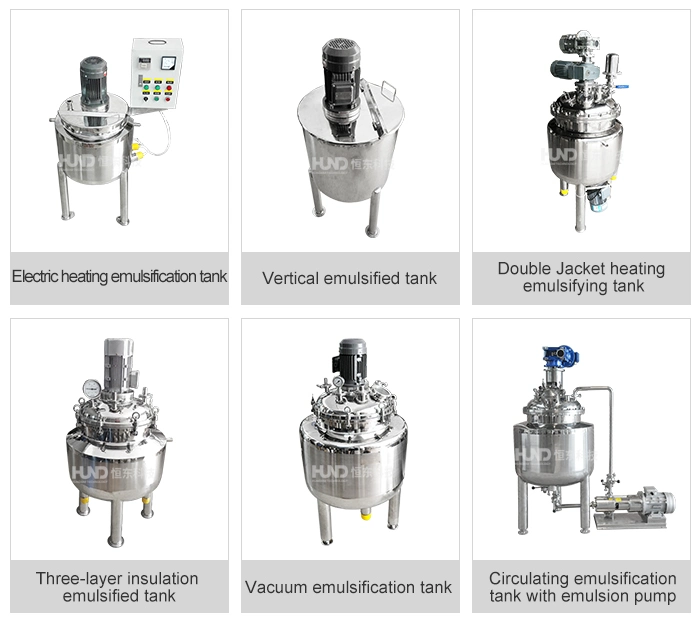 About HUNDOM
Guangzhou HUNDOM Machinery Equipment Technology Co., Ltd. was founded in 2003, is a high-tech enterprise integrating R&D, production and sales. It has more than 17 years of mechanical manufacturing experience. Main production: homogeneous emulsion tank, high-speed mixing tank, heating mixing tank,
in-line
high shear pump, colloid mill, conveying pump, filters etc. HUNDOM has mature technology and high quality products to meet various requirements in the field of food, pharmaceutical and chemical industry.
With a high level of R&D system, HUNDOM constantly strives to improve product quality and technical standards, constantly develops product functions to enhance product life and adherence to precision manufacturing. The ex-factory products need to undergo strict quality inspection procedures to ensure that they meet the quality requirements and inspection standards of all walks of life. The mature technology and rigorous attitude are the guarantee of HUNDOM Technology's product quality, to
think what the customer thinks, and pleased what the customer likes. Provide a reasonable and effective equipment solution. Please believe us: there are high quality products, mature facilities and engineering teams waiting for you. Let's discuss, make decisions and make progress together with you.