Tag:High Speed Stainless Steel Single Layer Dairy Heating Mixing Tank Chemical Mixer Machine
Working Principle
By the strong force of high speed of homogenizer (emulsifier), the materials will go through the narrow space of the emulsifying head, it forms a powerful circulation in the vessel. In the middle part, the center blades and outer low speed anchor rotates in opposite direction. It performs great shearing, impact, and dispersion in the vessel. It will help to blend, mixer, emulsify, and homogenize the product in the vessel, and increase the stability, smoothness and luster of cream products. The emulsifying (mixing) head is exchangeable for your various products.
The special design of high speed emulsifying head and low speed agitator & blades can achieve high efficiency of mixing & homogenizing, and the teflon scrapers of the agitator can scrape off the materials which sticked to the inner wall of vessel, and make the complete mixing at same time without corner. The teflon scraper is fixed at the outer mixing frame which will change their position by always touching the inner wall when rotating. Those scrapers can help the heat-exchange during mixing and also reduce the time of production.
Technical Parameters
| | | | | | | |
| --- | --- | --- | --- | --- | --- | --- |
| Model | Inner size | Power(kw) | Speed(r/min) | Outlet | Thickness(mm) | Heating power(kw) |
| HD-100L | 550X500 | 0.75 | 35 | DN40 | 2 | 12 |
| HD-200L | 650X650 | 0.75 | 35 | DN40 | 2 | 12 |
| HD-300L | 750X750 | 0.75 | 35 | DN40 | 2 | 12 |
| HD-500L | 900X850 | 0.75 | 35 | DN40 | 2 | 12 |
Features
1.Mixing oil and water phases materials in high speed to get perfect emulsion product of good quality.
2.Machine consists of vacuum-resistant vessel with jacket for heating and cooling. Equipped with high speed homogenizer, scraping agitator, vacuum pump, and hydraulic pump for lifting, heating & cooling system.
3.Scraping unit is with moveable teflon scrapers to scrape off the materials on the tank wall and the anchor to move the materials to the center area to get better blending and mixing. The teflon scrapers are maintained manually and easily without any tool.
4.Our vacuum emulsifying equipment equipped with heating & cooling system which simplifies the processing. Within this same equipment, you can do from heating-melting-emulsifying-air bubble reduction(by vacuum)-cooling without changing vessels, it saves lot of labor and time for your production.
Product Show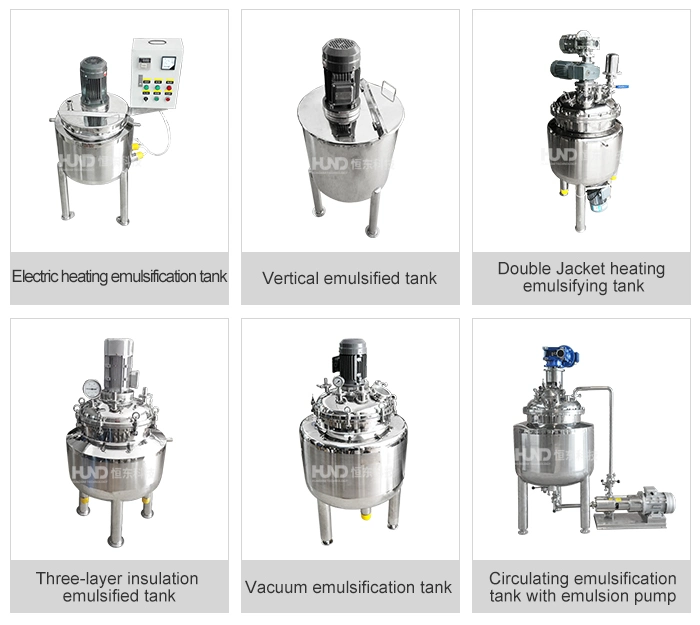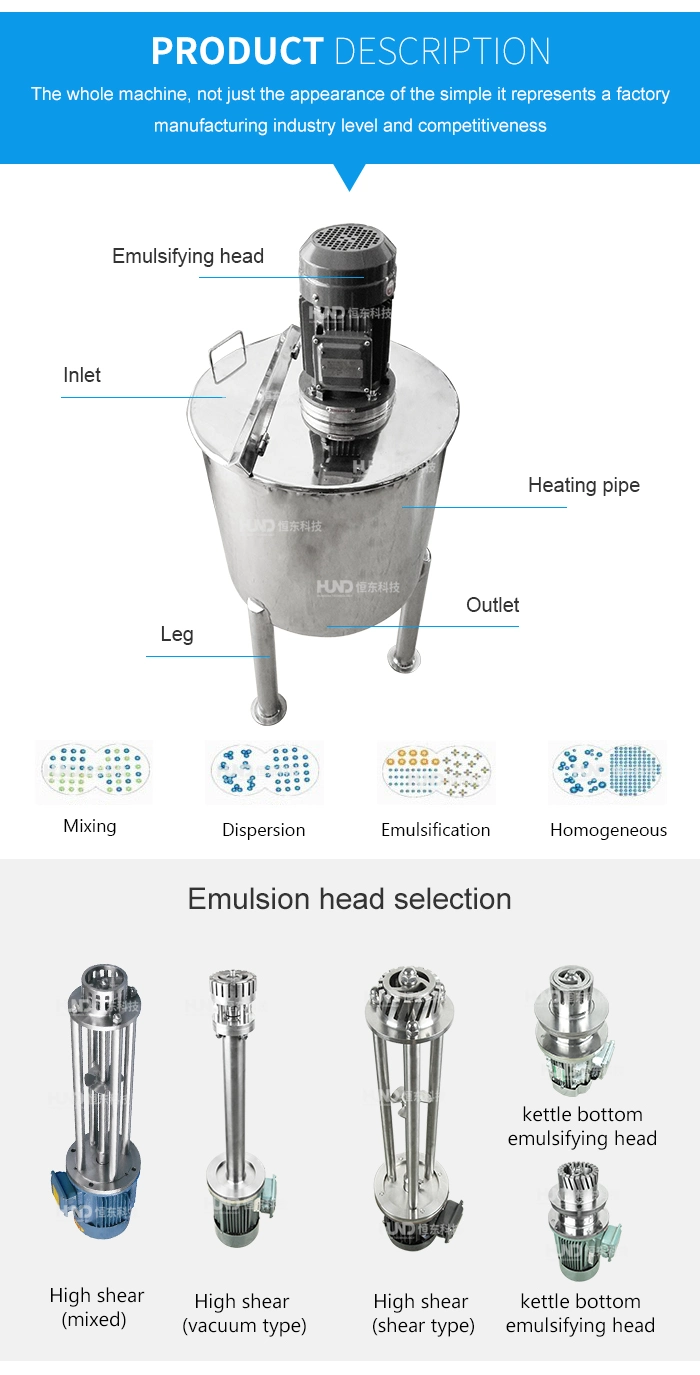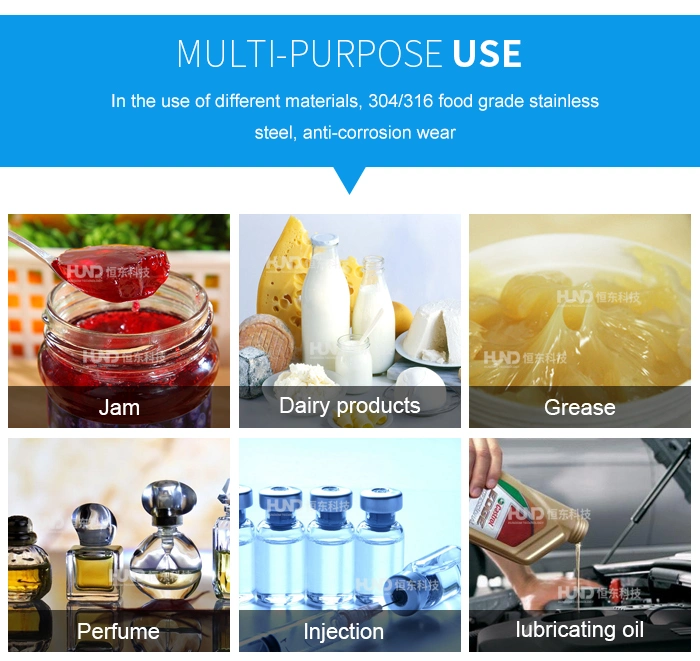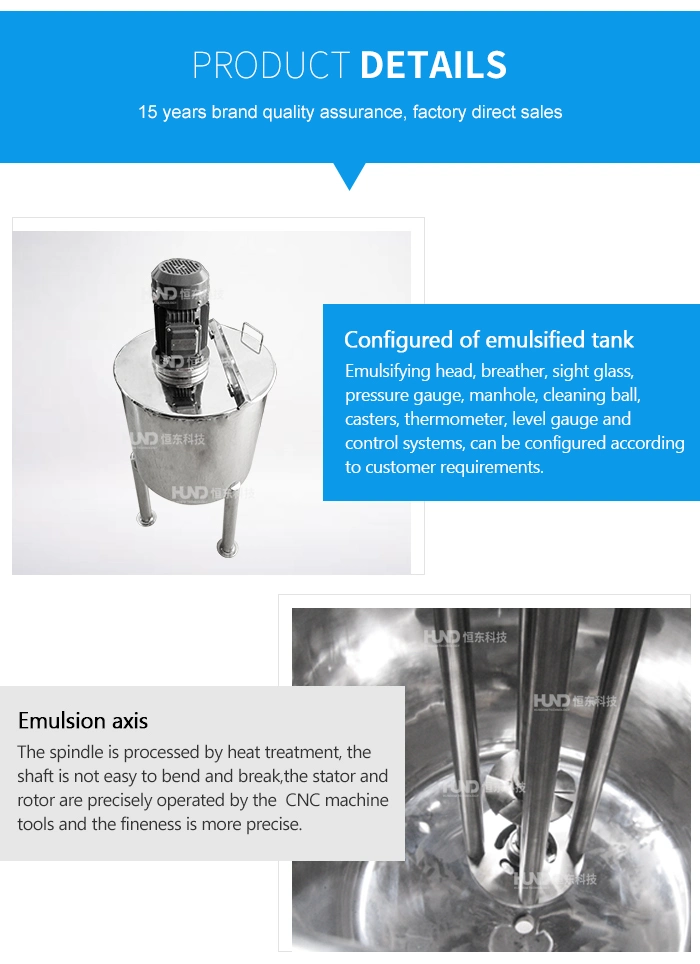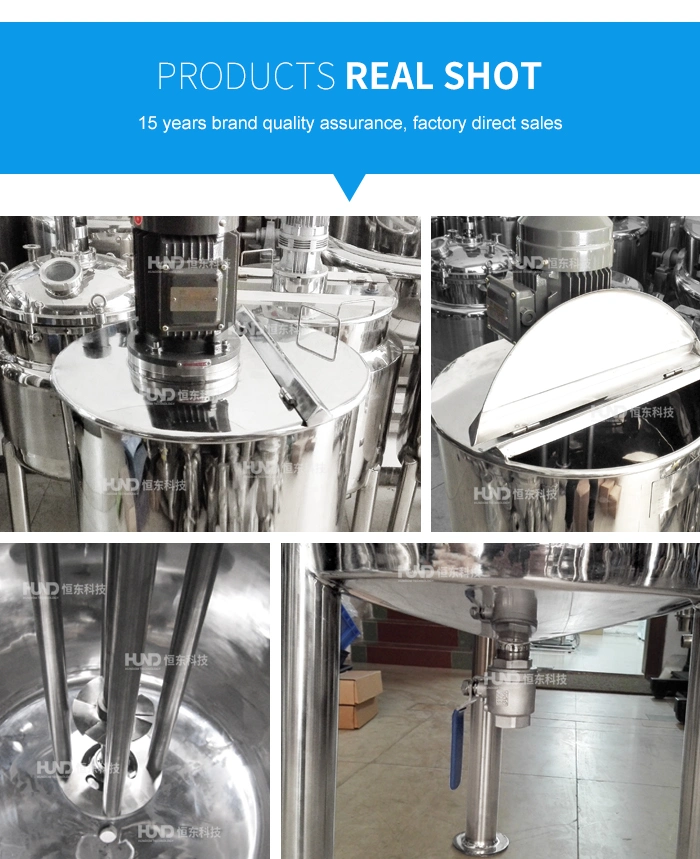 About HUNDOM
Guangzhou Hundom Machinery Equipment Co., Ltd.has been manufacturing
colloid mill, jacketed kettle, rotor pump, mixing tank and other machinery
equipment for 14 years , putting
quality as our first consideration
. We own a team with rich experience in the field, if you have any question, contact us for the professional answer.


Guangzhou Hundom Machinery Technology Co.,Ltd.
Add:No. 115, No. 7, Haina Industrial Park, Shibi Street, Panyu District, Guangzhou City, Guangdong Province, China
Sales:Shum



Welcome to visit our factory !