Milk Tank Milk Cooling Tank Raw Milk Silo Storage Tank .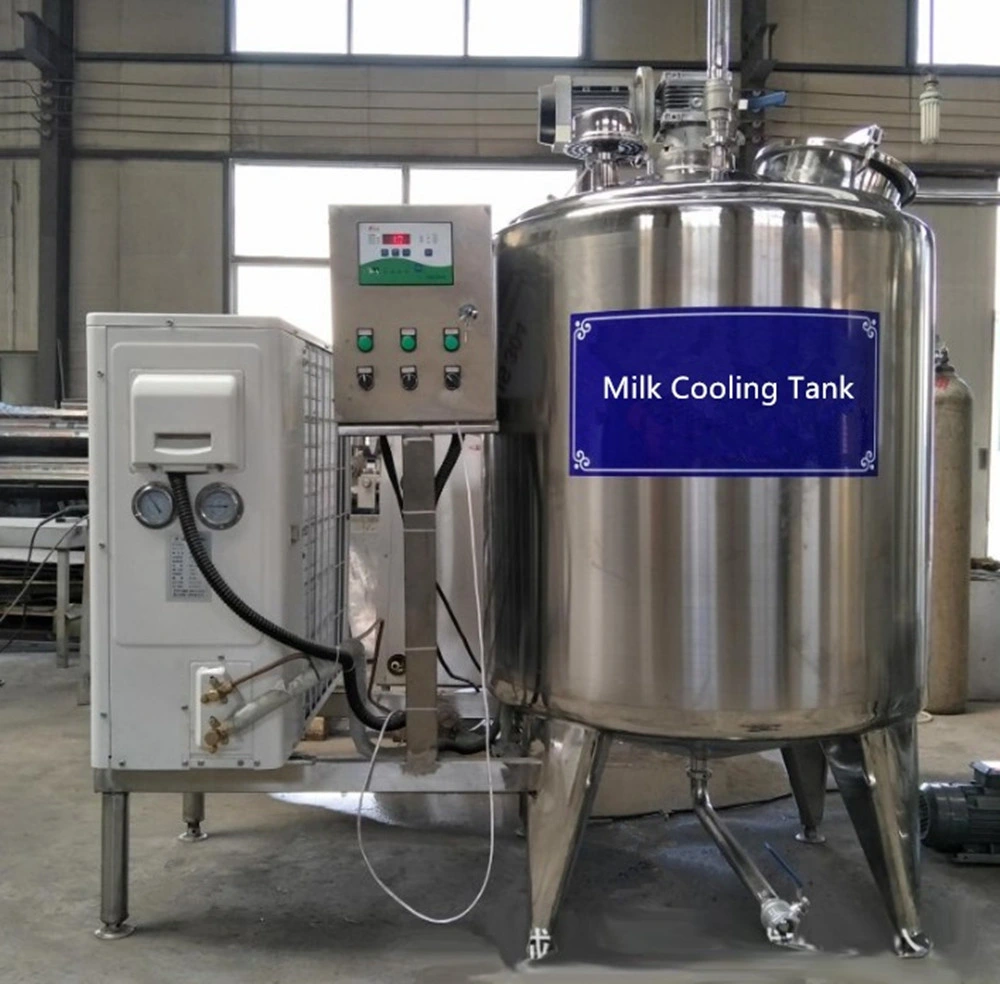 SS 304/316 Milk cooling tank, easy to cool the fresh milk temperature down to 4centigrade
Best Equipment for storage the fresh milk
We also can help you to desigh and plan the tank according to your requirement
(1)The temperature controller's lower temperature limit is 4° Cand the higher temperature limit is 6° C. The machine will auto-stop only when the temperature is drop to 4° C, and the machine will auto-start only when the temperature is up to 6° C. Approved CE test already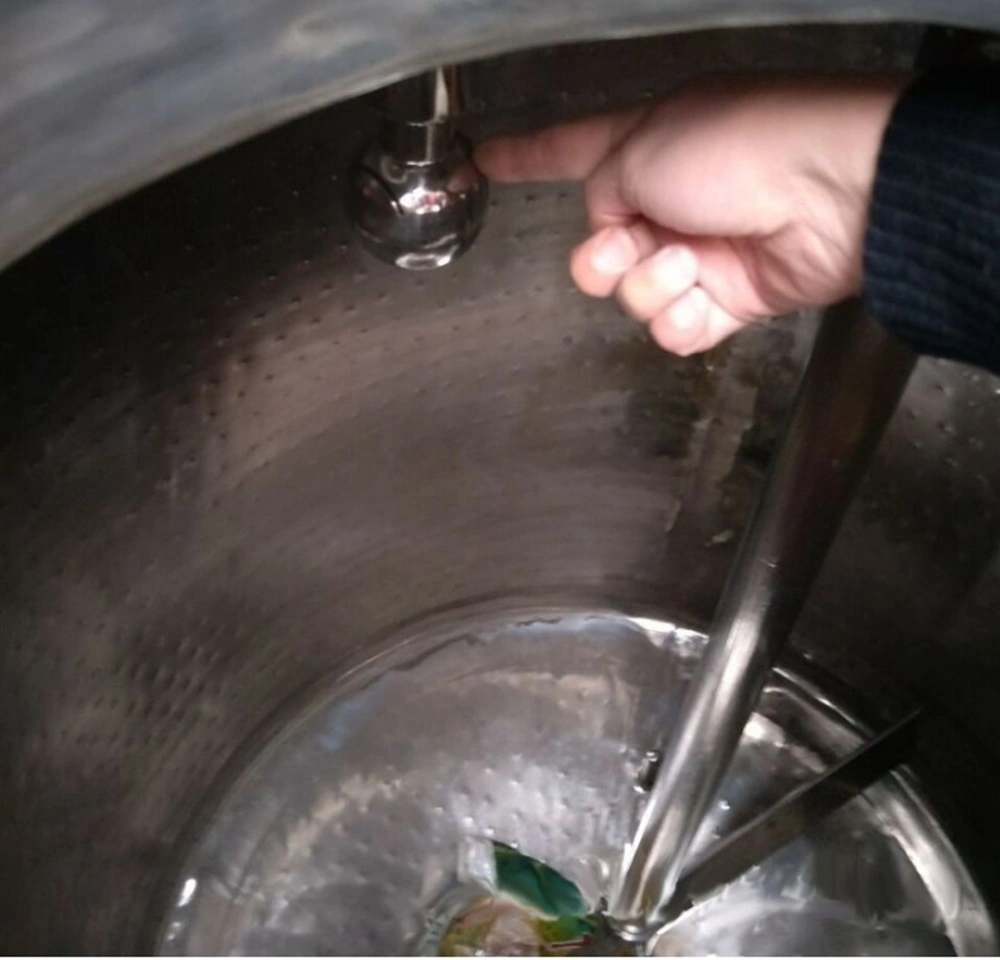 Type

KQ-1T
Vertical type

KQ-2T
Laying type

KQ-3T
Laying type

KQ-5T
Laying type

KQ-6T
Laying type

KQ-8T
Laying type

KQ-10T
Laying type

Capacity(L)

1000

2000

3000

5000

6000

8000

10000L

Refrigerating Output(W)

9000

15000

22000

37000

38000

55000

74000

Refrigerating Fluid(R)

R404/R22

R404/R22

R404/R22

R404/R22

R404/R22

R404/R22

R404/R22

Insulating Property

≤1C/4h

≤1C/4h

≤1C/5h

≤1C/5h

≤1C/5h

≤1C/5h

≤1C/6h

Agitator Speed

36r/min

36r/min

36r/min

36r/min

36r/min

36r/min

36r/min

Power (Kw)

3.8

5.9

7.5

10.5

11

13

19.2

Voltage

380V/50Hz,3phases

380V/50Hz,3phases

380V/50Hz,3phases

380V/50Hz,3phases

380V/50Hz,3phases

380V/50Hz,3phases

380V/50Hz,3phases

Dimension(mm)

1800*1200*1500

3400*1550*1750

3600*1700*1900

3900*2050*2150

4500*2050*2150

6300*2050*2250

8000*2100*2400

Weight(Approximately)

0.6T

0.75T

0.9T

1.1T
Easy to operate, best quality best price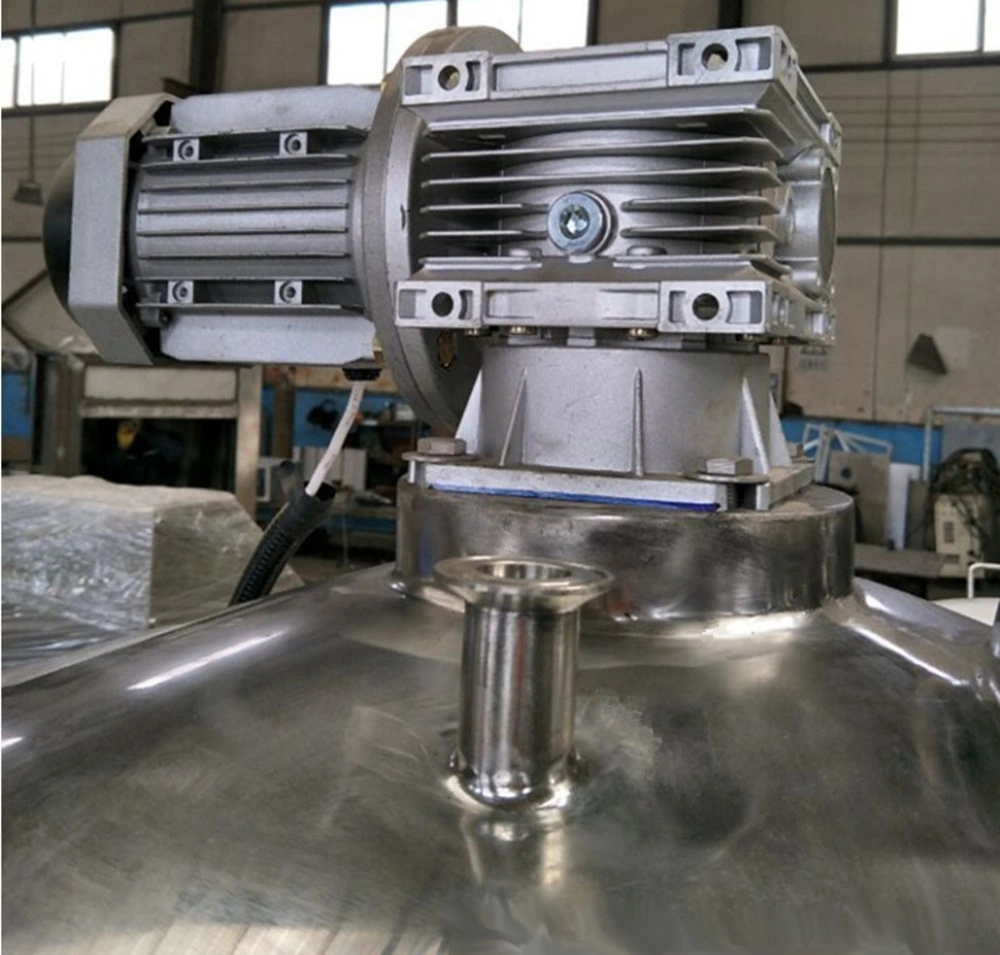 We are shanghai Kaiquan Machine Valves Co, ltd.
Capable of producing high-precision sanitary stainless steel equipment and pipeline connection parts. (high pressre homogenizer, sterilizer machine /pot for milk, UHT sterilization machine, pump, valves and so on.
Our products are widely used in the fields of food, pharmaceuticals, dairy, beer, beverage and chemical industry.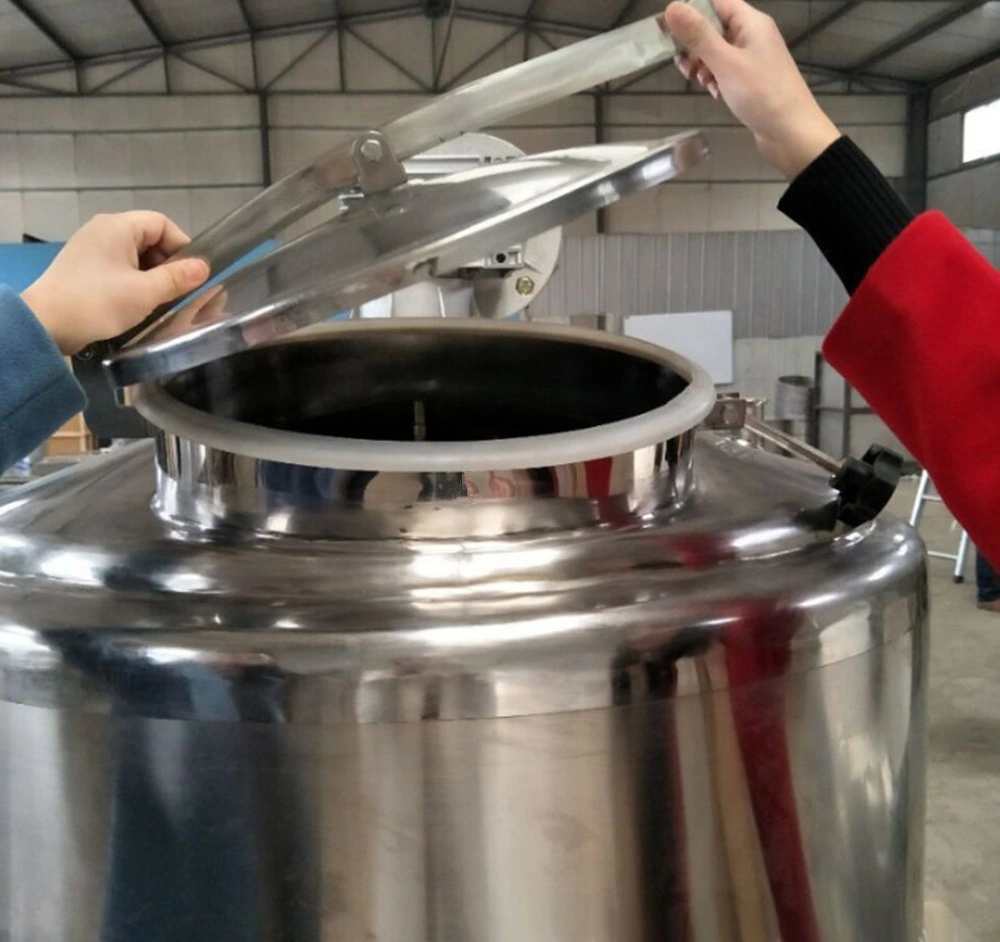 All the products are strictly according to international standards (such as ISO, DIN, IDF, SMS and 3A) etc.
Direct-cooling milk tank (hereafter referred to as "cooling tank") applies to storing and
Cooling fresh raw milk on farms, as well as fluid in small milk depot, dairy plant, food, feed,
Pharmaceutical plants.
The cooling tank is mainly composed of the body, agitator, cooling unit and electric
Control cabinet. The body is made of stainless steel, with precision polish, being difficult
Dirt accumulation, corrosion resistance and easy cleaning. Its insulating layer is filled with
Rigid polyfoam of lower heat conductivity, being light and with good heat insulation.
Cooling milk tank is mainly used in cooling to storage sweat milk or other liquid.
It absorbs international advanced technology, adopts improving compress machine
And safety and protection system, micro computer monitor, imported advanced technique
And equipment such as polyurethane bubbling, honeycomb board evaporator.
So it is the ideal cooling and storage equipment for pasture, milk station, milk factory,
And beverage factory and pharmacy industry.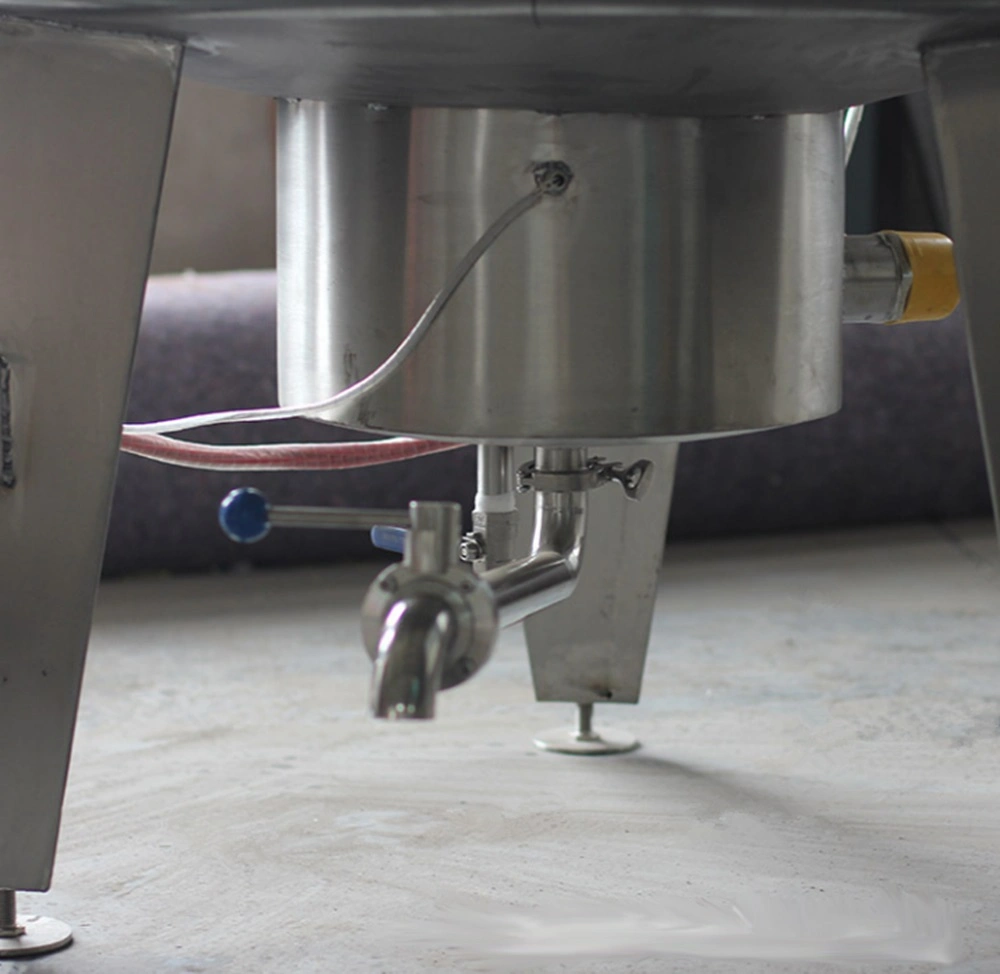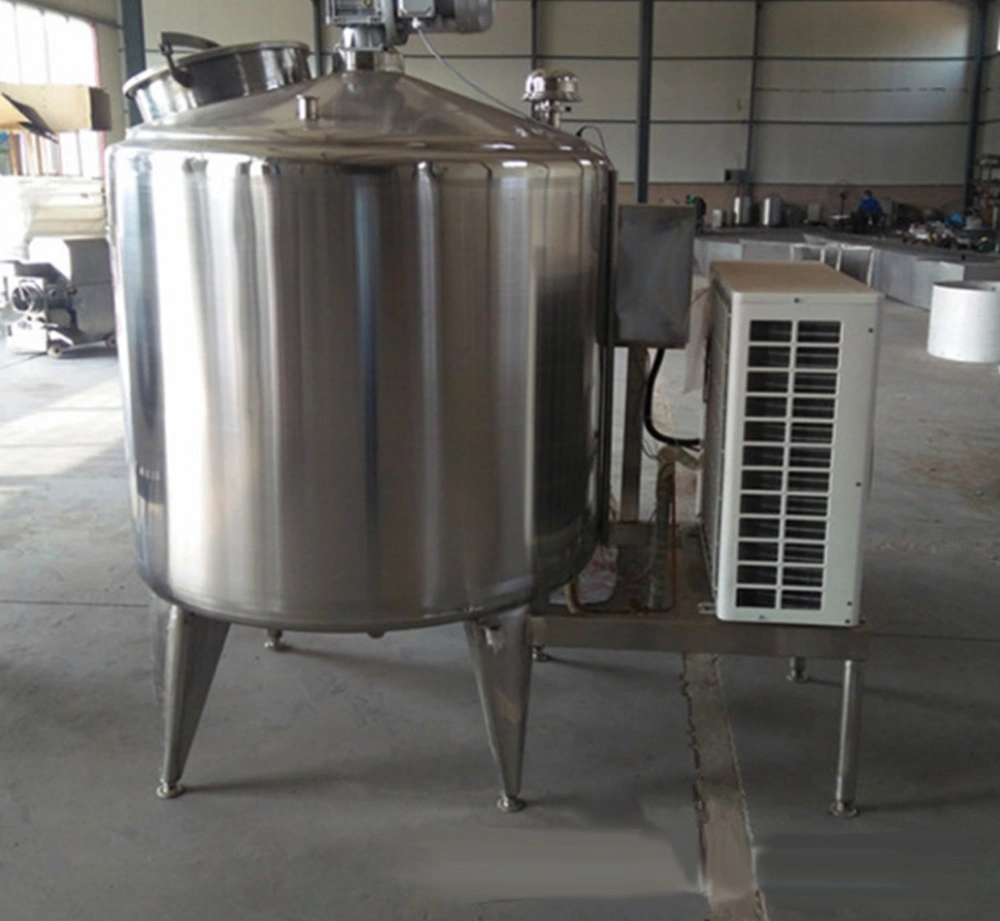 Adopting internationally-advanced technology of the 1900's it cools by circular and vertical wall. The fully automatic control system makes whole process of observation available. The cooled raw milk can reach rapidly needed temperature of 4~5 and keeps constant, which can prevent the generation of bacteria and make raw milk as Agrade cream.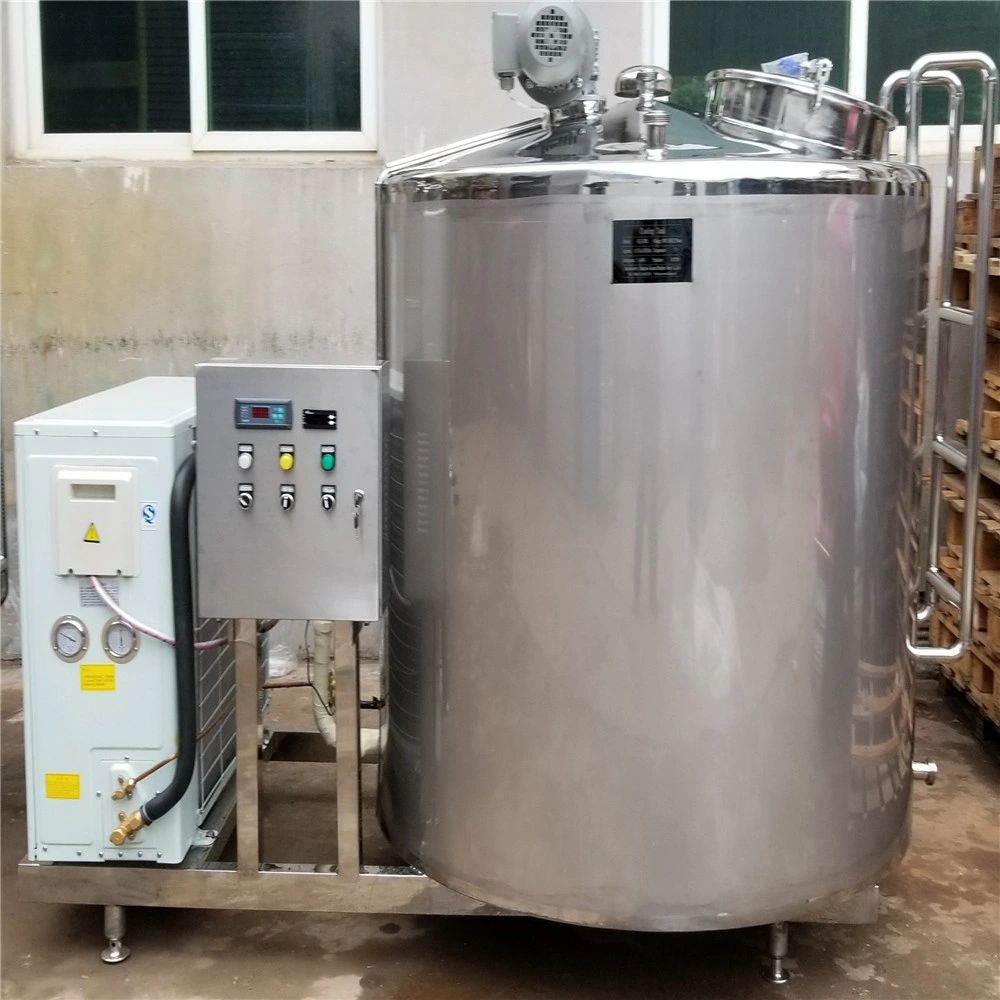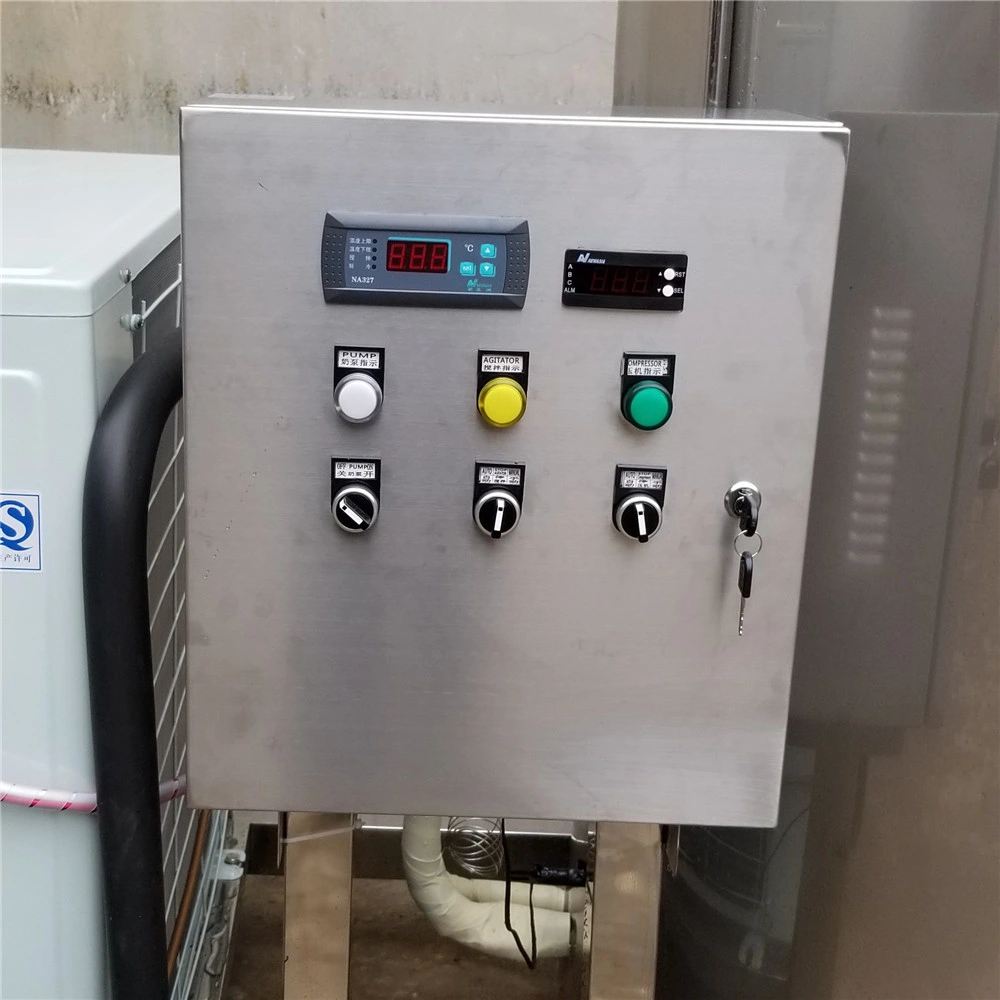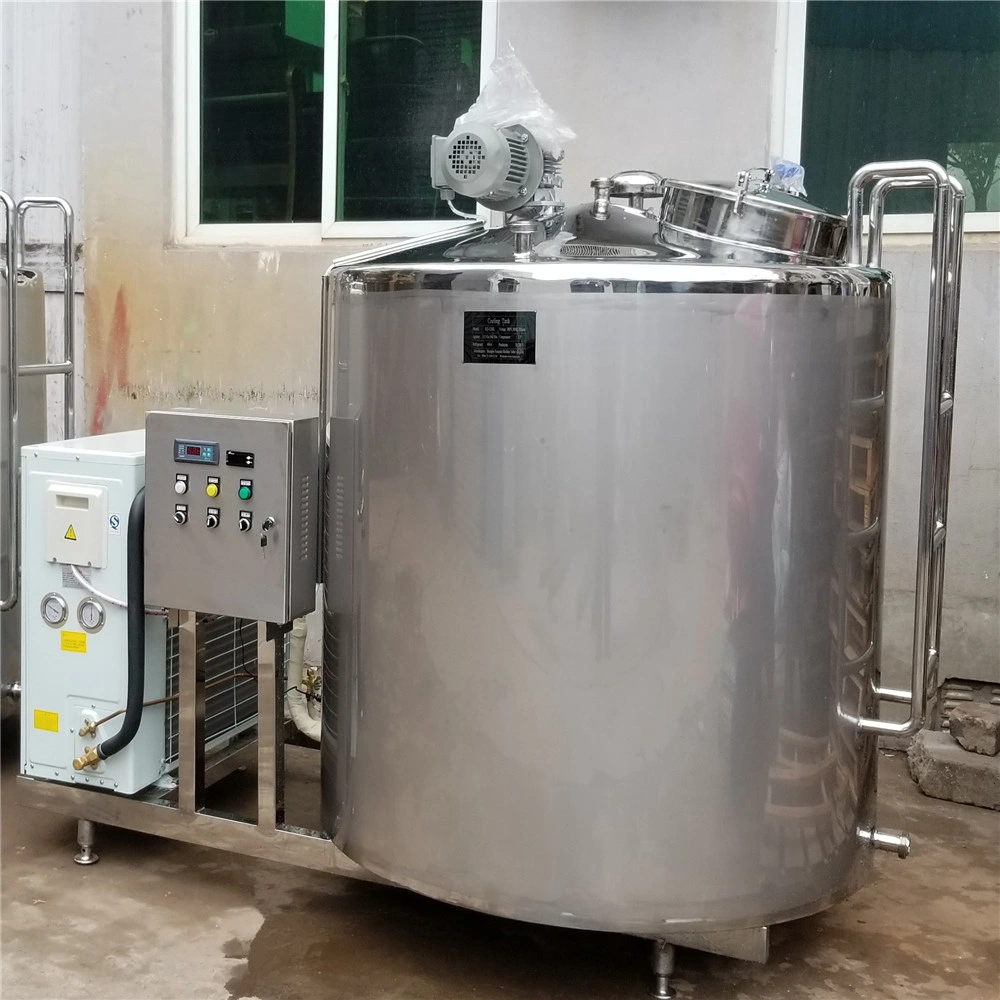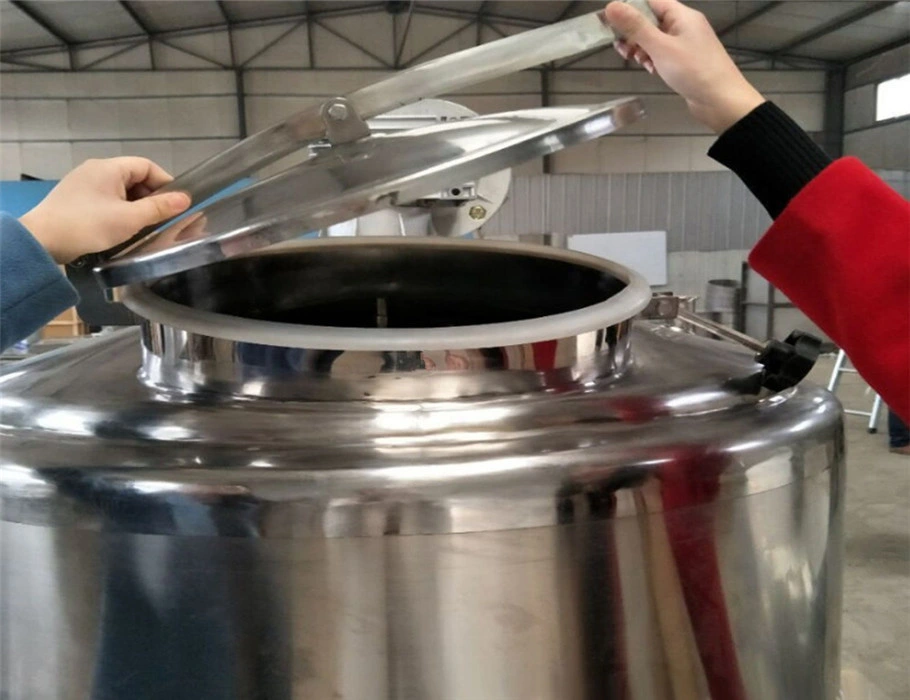 The adopted imported compressor features high performance, energy saving, full seal and protection system that prevents damage due to overload. Also fitted are high / low liquid level control system and automatic cyclespray and agitating device.
Milk Tank Milk Cooling Tank Raw Milk Silo Storage Tank