Type SSD slurry pump is single stage . single suction, vertical , centrifugal submersible slurry pump. These pump used submersible motor and double mechanical seal oil lubrication.
Based on our research on the market needs and our customer's feedbacks, we have provided this SSD submersible slurry pump, vertical single-stage slurry pump that is featured with motor and pump which are co-axial ,advanced structure, wide flow passage and excellent drainage capacity. Made of quality materials, it is highly resistant to corrosion and could work smoothly as it is submerged liquid.
Structure Features of Submersible Slurry Pump
1this submersible pumping equipments is designed and manufactured with advanced technologies introduced from overseas countries. Made of abrasion-resistant materials. it enjoys an significantly expanded service lifespan and requires much less maintenance.
2.Aside from the main impeller, this submersible centrifugal pump is also equipped with mix impeller which could stir up the deposited slurries and promote the conveyance.
3.Its independent mechanical sealing device could perfectly keep the external and internal pressure of the oil cavity balanced and ensure the sealing effect. significantly expanding the equipment service life.
4.This industrial slurry pump could automatically start the over-heating devices, water-proof protectors as well as other protection devices to ensure its smooth and safe operations under harsh conditions.
5.such reliable protection devices as the anti-fogging device for the motor and bearing temperature protection device are available for customers now.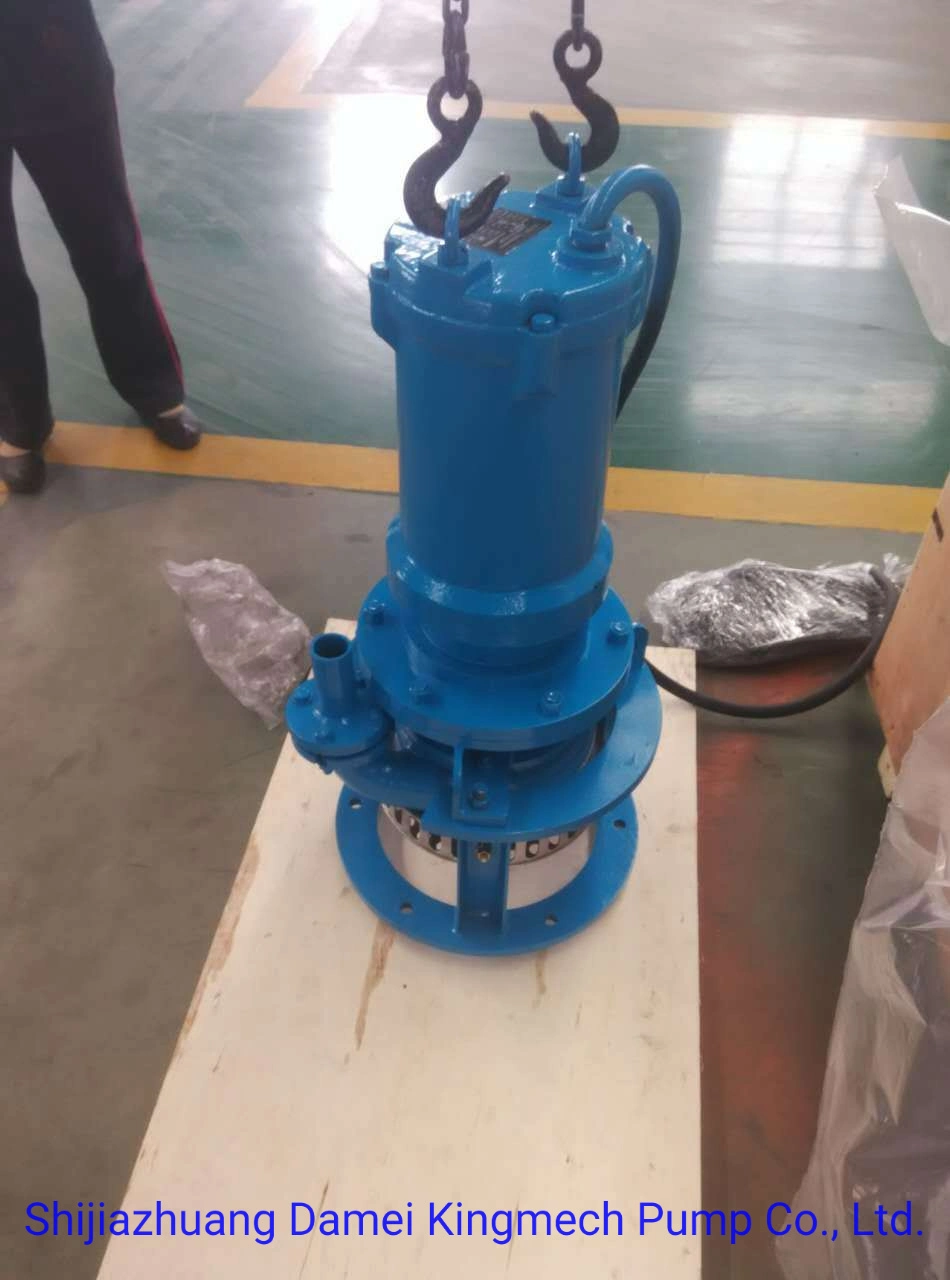 Application of Submersible Slurry Pump
This slurry handling unit could be used to transport dust, slurry, sand and muld in the metallurgical, mining, steel manufacturing. power generation industries.
Working Conditions of Submersible Slurry Pump
1.Power supply:380V,3PH,50HZ.
2.Medium: containing no combustible gas and the temperture should be no higher than 40ºC,maximum medium density:1.2kg/l,PH:6-9
3.Solid particles: maximum mass percent:30%
4.Maximum depth:20m