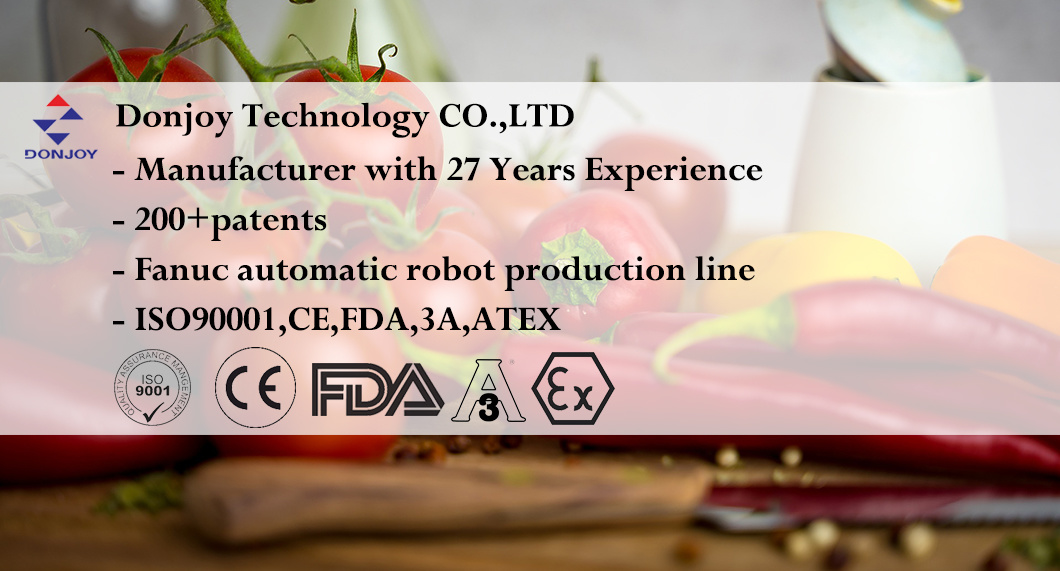 3A Sanitary Horizontal Axial Cam Pump for Beverage Dairy

Typical product application in:
Soup,stew,ketchup,vegetables,condiments,chocolate,fat and oil,cream filling,brewery,juice.
Cream,milk,cheese curd and whey,cottage cheese,yogurt.
Ointment,syrup,extractive,serum,Face Cream&Lotions,Hair Styling Gels&Liquids,Dyes and alcohols,Soap,Cosmetics.
Solvents,paints,fuels,resins,polymers&sludges,oil&lubricants

Hygienic features:
CIP clean and SIP sterilization
Shaft contacting with medium is seal connecting,without exposed screw.
All selections are with seal flush port,could be assembled with double mechanical seal
All parts are in stainless steel,including gear box,not only makes interior highly clean,but also makes appaearance close to no dead band.
Very simple maintenance,no special tools required,no professionals required.
With 3-A ,FDA 21 CFR177.2600 ,CE MD-06/42/EC,EHEDG,Hygiene license,ISO9001:2008 Certification

| | |
| --- | --- |
| Inlet & Outlet Sizes | 1″-4″ (DN25-DN100) |
| End Connections | butt-weld, tri-clamp, thread, flange |
| Body Material | AISI 304 (1.4301), AISI 316L (1.4404) |
| Body Types | Horizontal Type (TUL) & Vertical Type (TUR) |
| Mechanisal Seal | single seal (standard), double mechanical seal (option), SIC/C, SIC/SIC |
| Power Supply | 0.75KW-15KW |
| Voltage | AC110V, 220-240V, 360-400V, 420-460V, 630-690V, 50/60Hz |
| Maximum Flow Rate | 90 m³/h, 395 GPM |
| Maximum Pressure | 174psi, 12ba |
| Maximum temperature | 150ºC/302°F |
| Maximum Revolution | 1450 RPM |
| Internal Finish | Ra 16 ~ 32µin (0.4 ~ 0.8µm), Ra 32µin as default. |
| External Finish | Ra 16 ~ 32µin (0.4 ~ 0.8µm), Ra 32µin as default. |
3A Certified Stainless Steel Sanitary Rotary Lobe Pump for Beverage Food Processing Pharmaceutical
High Purity, Low Noise
High pressure to 12 bar
Horizontal Type (TUL) & Vertical Type (TUR)
Variety of lobe options: butterfly, single, bi-wing, and tri-lobe.
Hygienic designed according to 3A standard
Sanitary mechanical seal, easy cleaning and maintenance
Applied to CIP cleaning and SIP sterilization

Different drives and devices
1) Manual adjustment, continuously variable transmission
2) Variable - frequency motor adjustment
3) Fixed speed output transmission
Motor utilize the IEC EN IE2, PTC thermistor.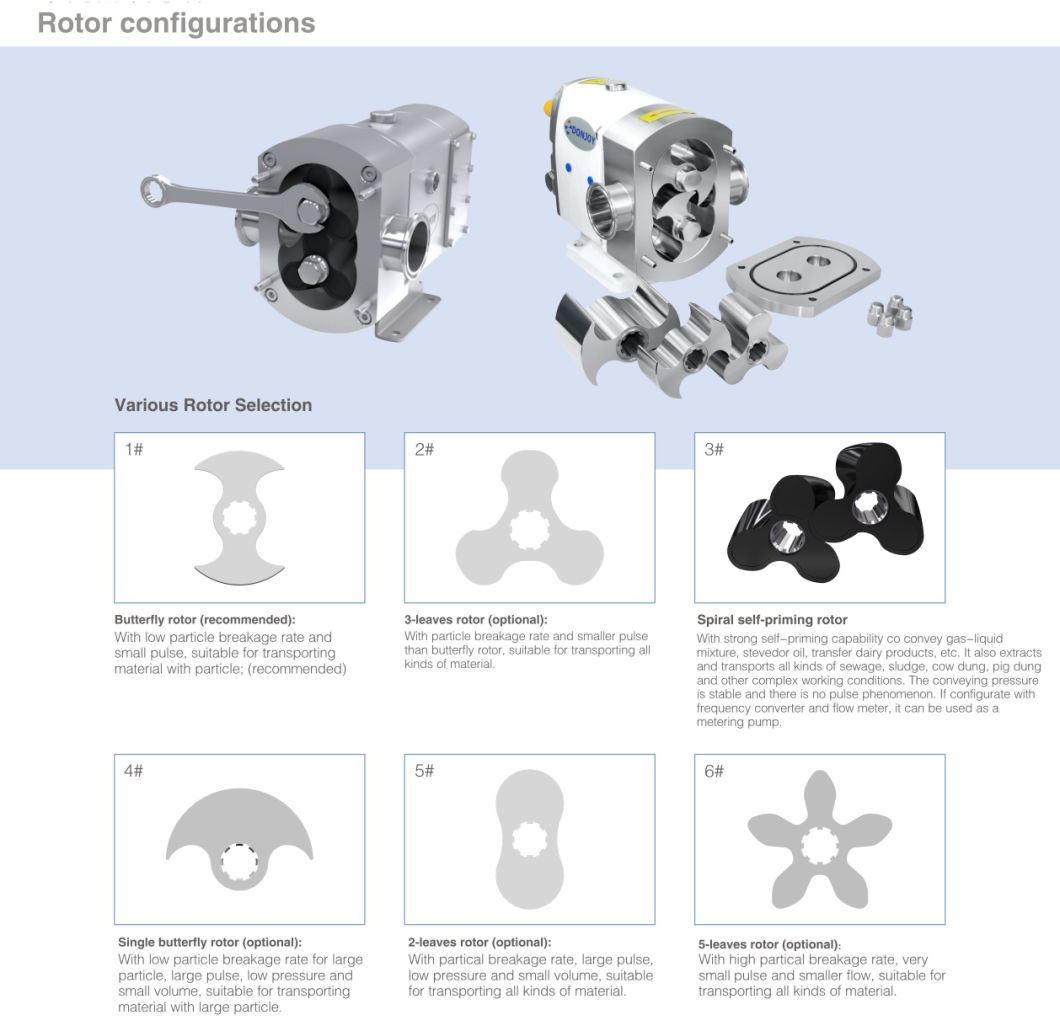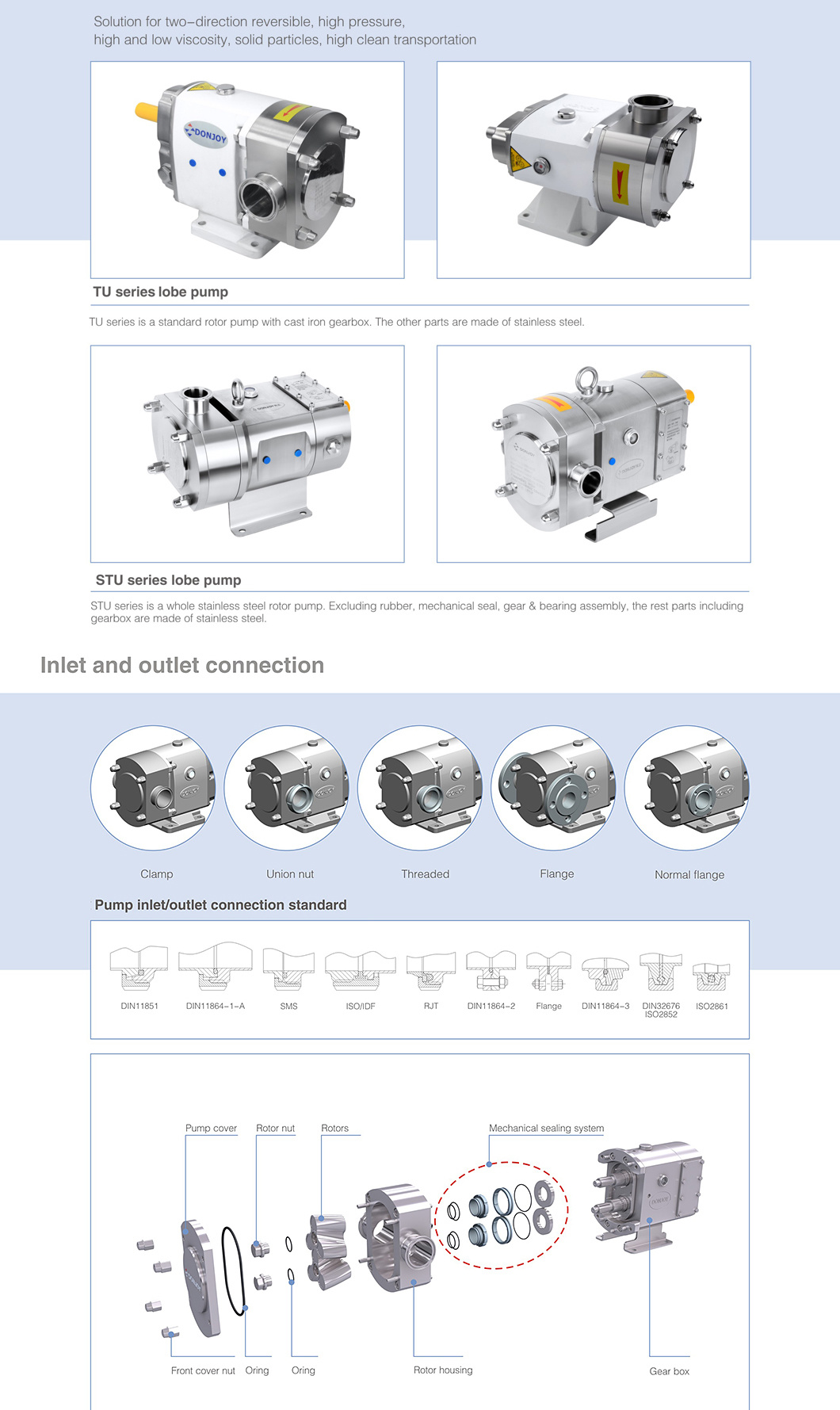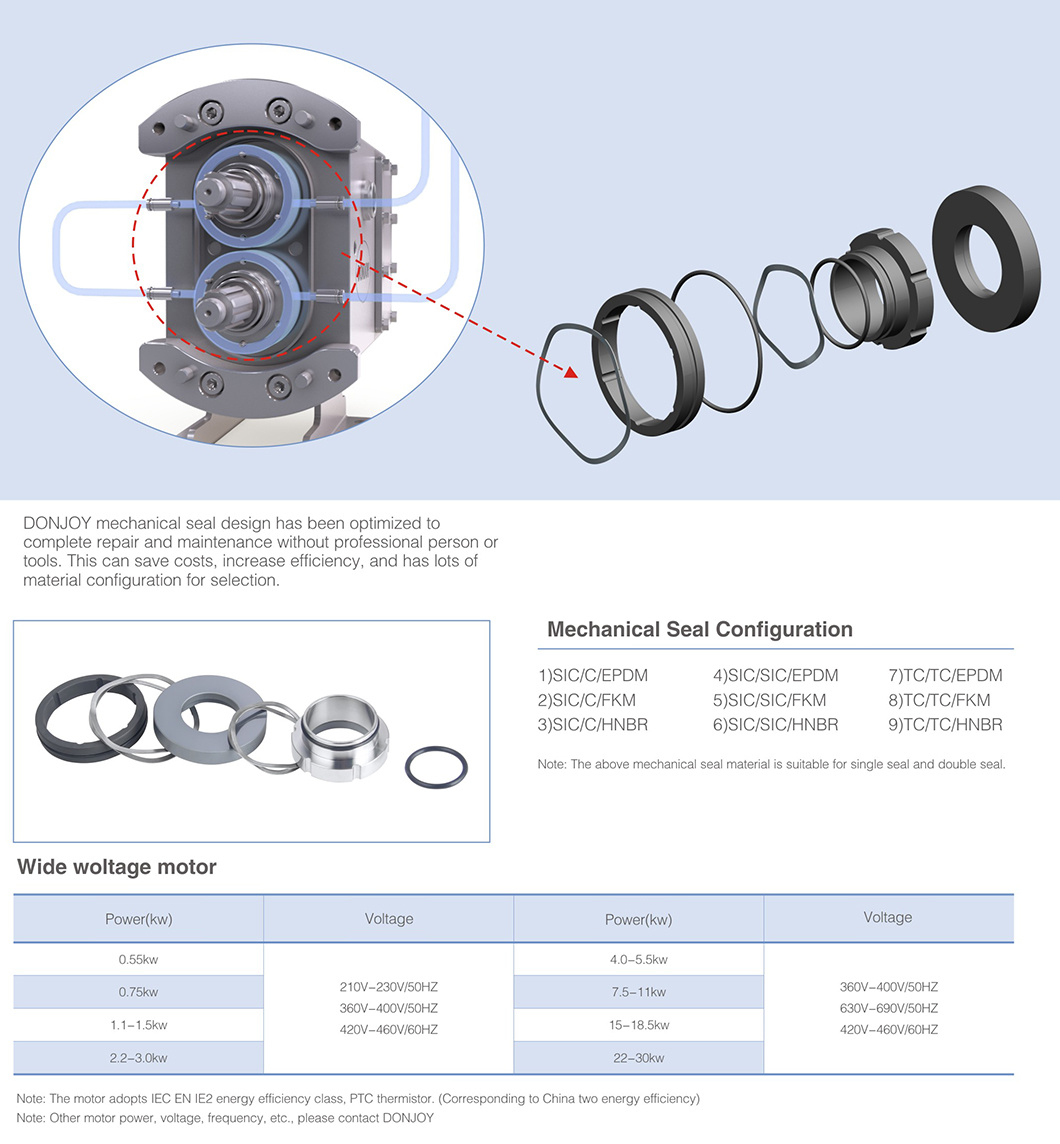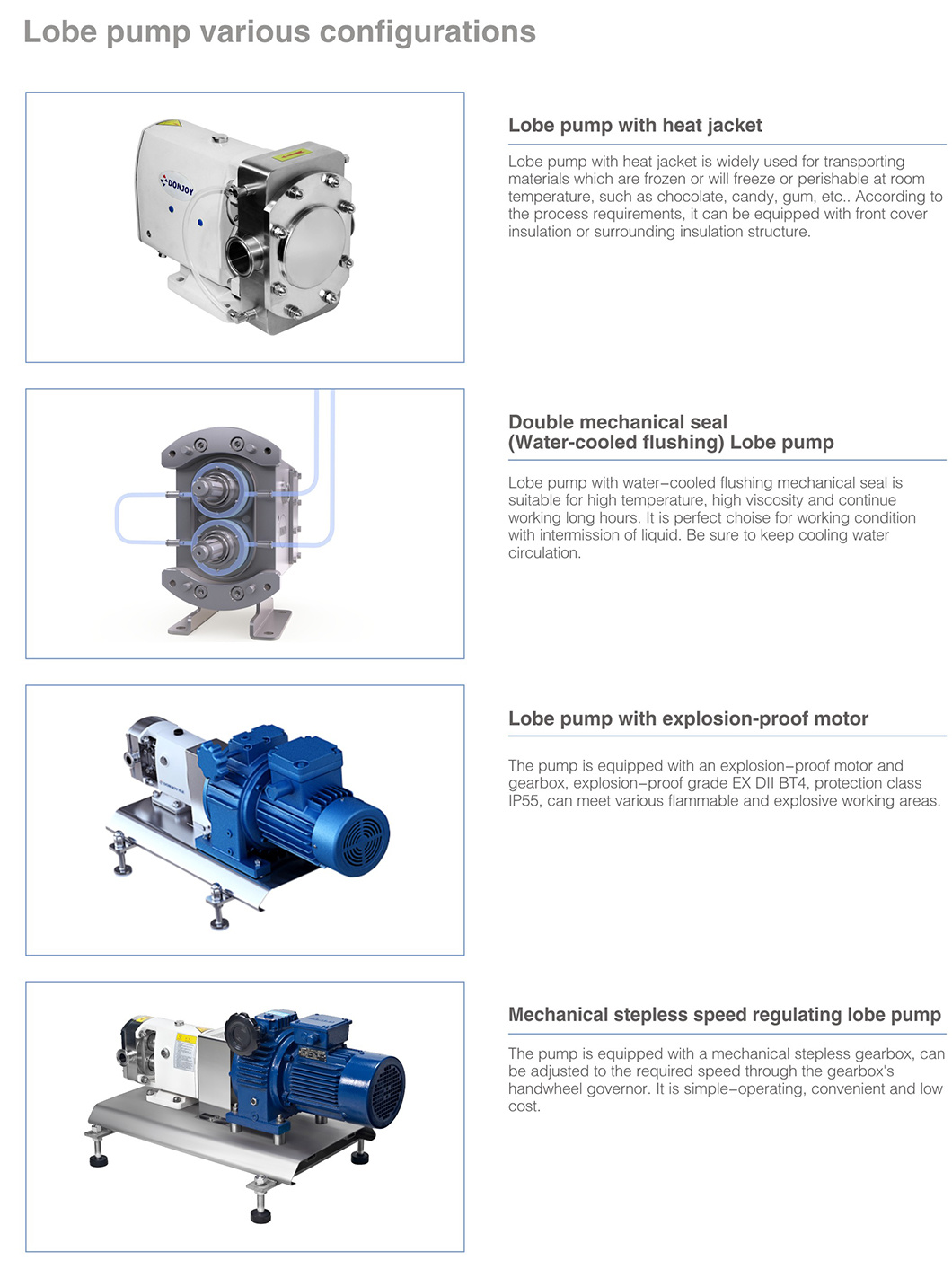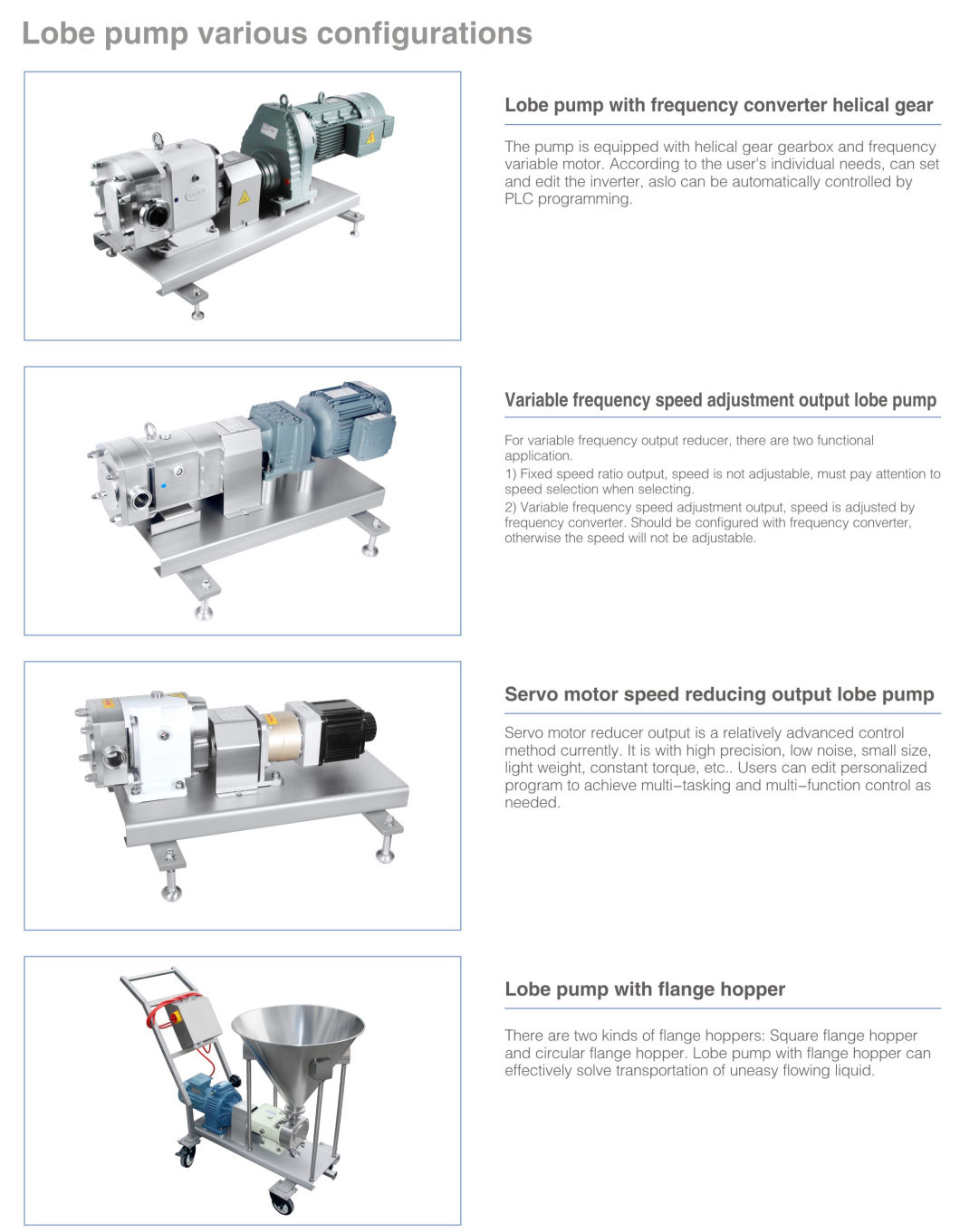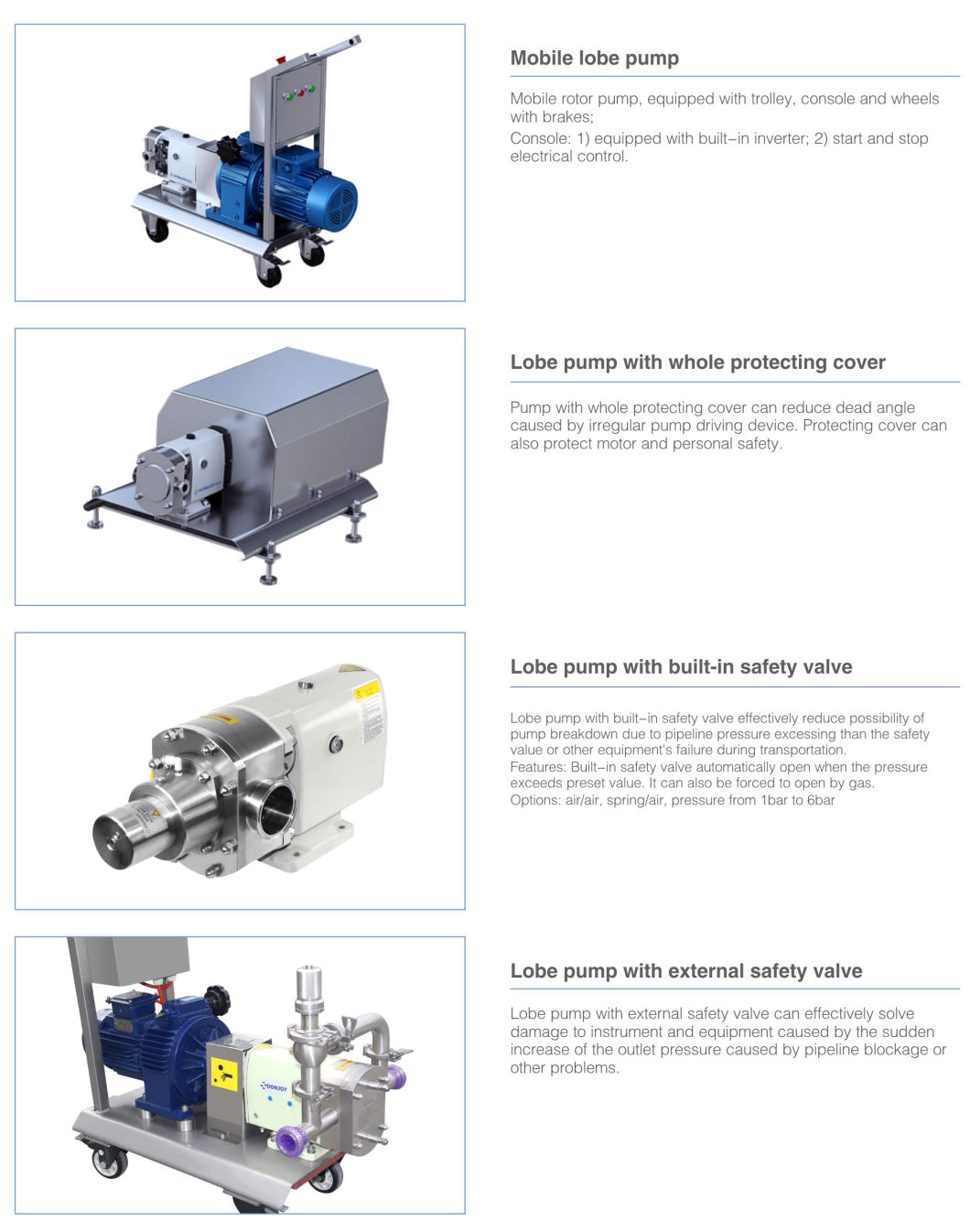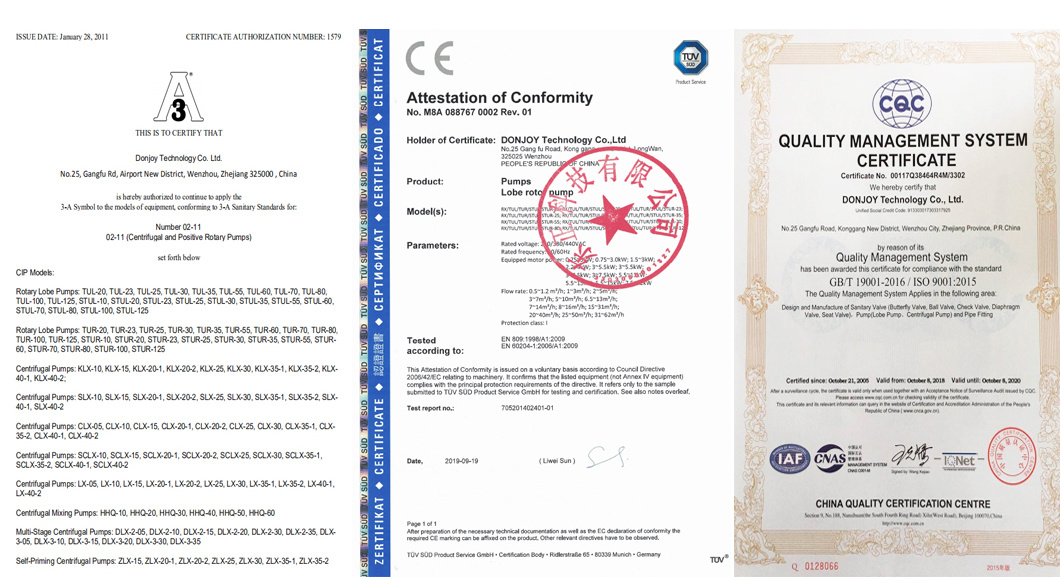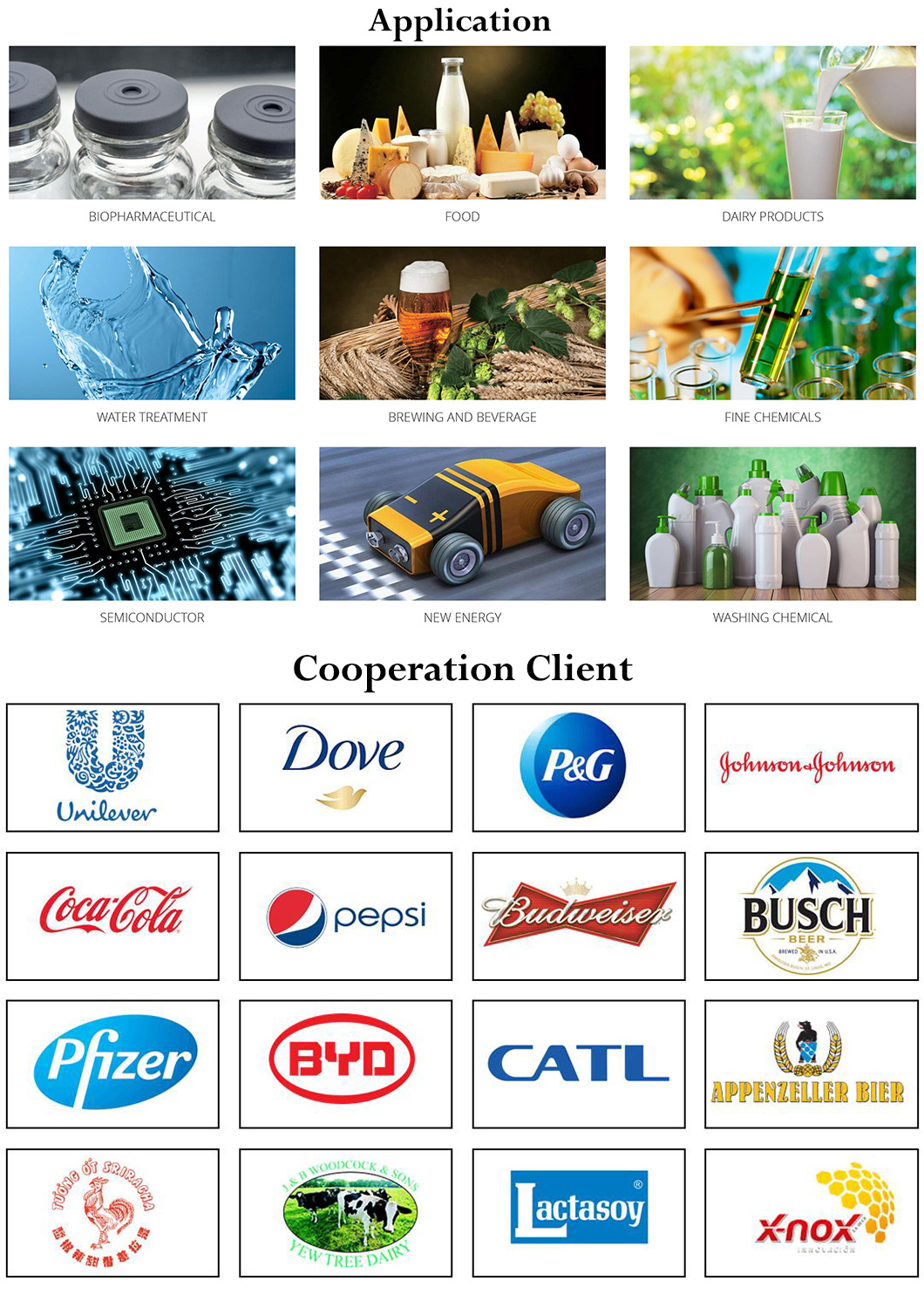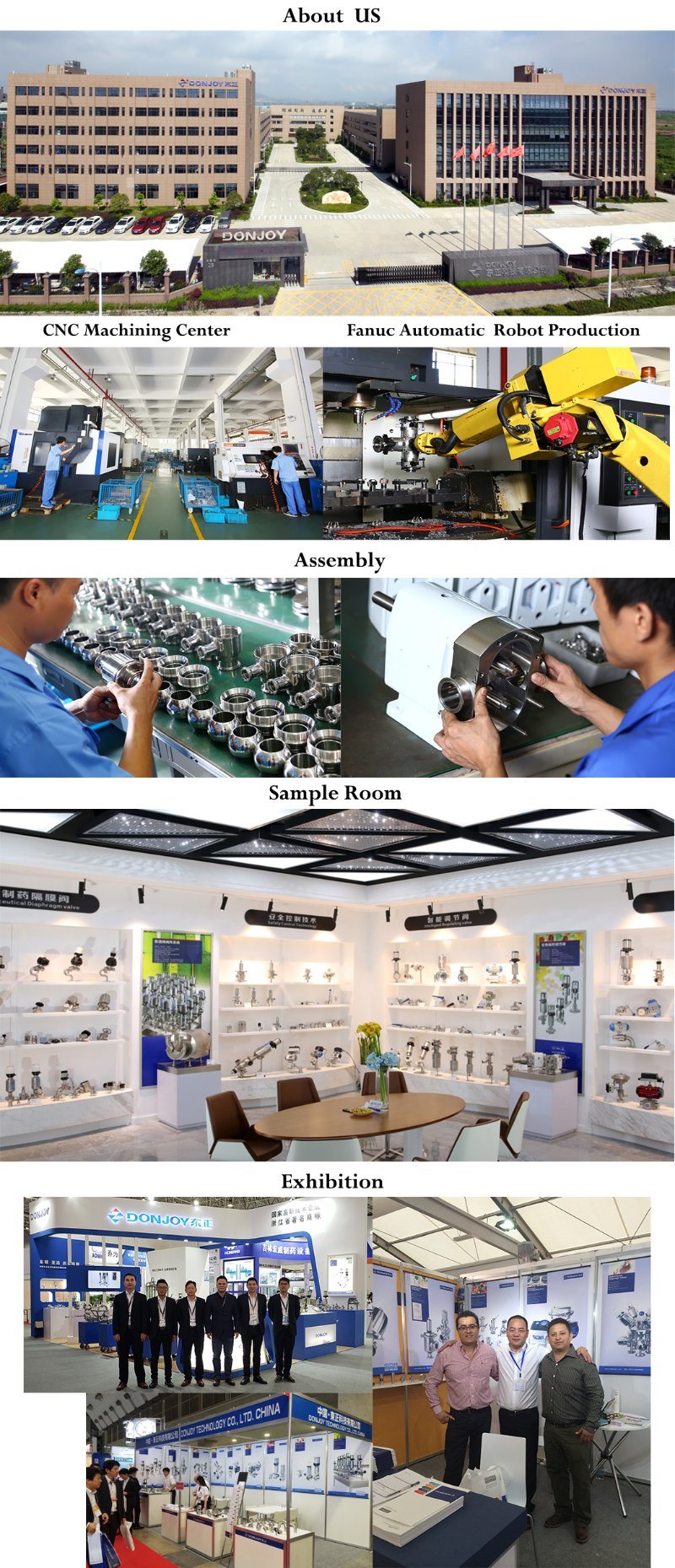 If you have any inquiry, please leave message below and "Click Send "