BRL Series Inline high shear emulsifier/Inline high shear homogenizer:
Single Stage emulsification pump:
High shear emulsifiers & homogeneous pumps are all-purpose compound & emulsifier equipment with advanced manufacture technical in the world, it's proffessional technic and manufacture precision can approach international similar product. The main parts re stotors and rotors. Atthe centrifugal and fluid forces created by the rapid turning of the rotors, the stators exercise on the materials strong powertor shearing, centrifugal pressing, breaking, fluid fricition, turbulent homogenizing and the solid, and volatile materials are quickly refined, homogenized, disaggregated, and emulsified. The repeat of this process can result in stable and high-quality products.
These serial products can greatly simplify the traditional production processes and upgrade the production effciency and product quality. It ar widely used inpetrochemical, refiney chemistry, consumer chemicals, biology pharmaceutics, foods processing, papermaking, environmental protection, paint and so on.
It is a high-performance equipment used for continuous production or dealing with meticulous of material in the small body ocontain -3 group anithesis bittenmlti-layer stator and rotor sut in narrow of space, the totor to adjust driven by the motor, producing powerful axial suction the material into the body. It separete, cut and emulsify the material in the shortest time and the material range become notably too, and produce maticulous long steady prodcuts.
The adantages of Inline high shear emlsifier/Inline high shear homogenizer:
Single stage emulsification pump:
1. Large volume treatment, suitable for industrialized online continuous production.
2. The distribution range is narrow with high homogenization.
3. Engergy saving, time saving, high efficiency.
4. Low noise, steady operation.
5. Eliminates the difference between different lots.
6. No blind angle, the material will be separeted and cut 100.
7. With shod distance, low ift transmission function.
8. Easy to operate and maintain.
9. Automatic control ca be realized.
Sample of Photos for Referene: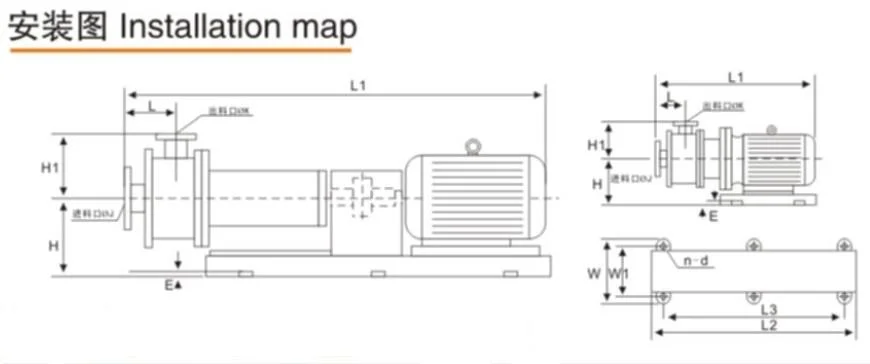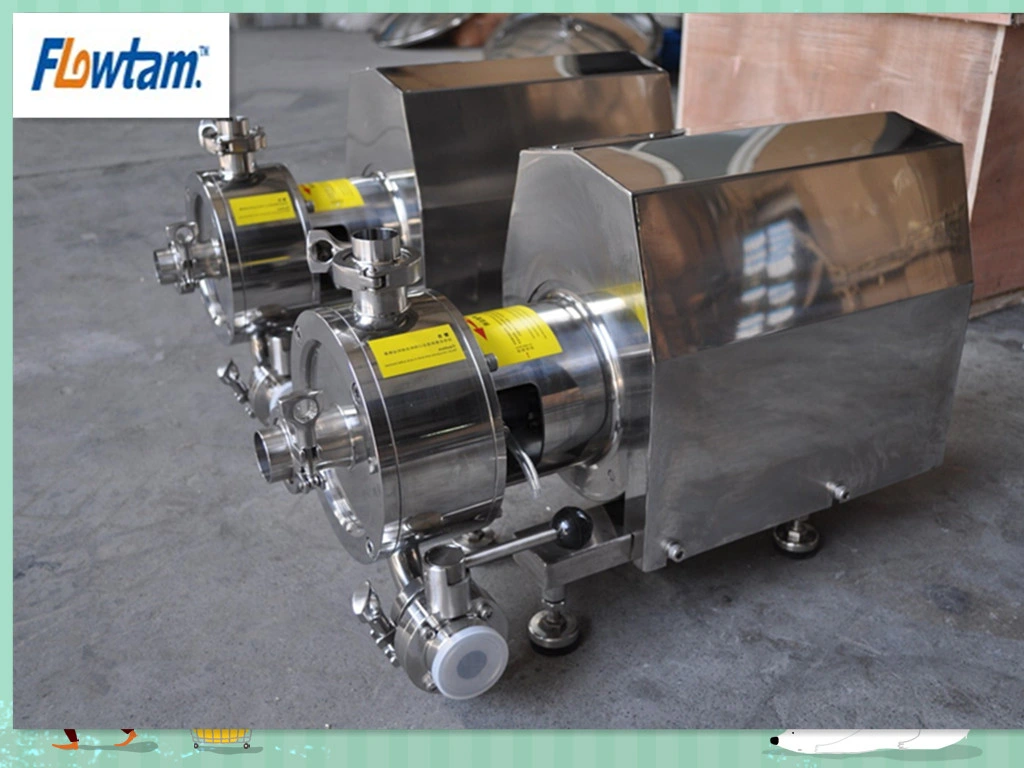 | | | | |
| --- | --- | --- | --- |
| Model | Power (KW) | Speed (RMP) | Flow (T/H) |
| BRL1-60 | 1.5 | 2800 | 0-1.5 |
| BRL1-100 | 2.2 | 2800 | 0-3 |
| BRL1-130 | 4 | 2800 | 0-4 |
| BRL1-140 | 5.5 | 2800 | 0-5 |
| BRL1-165 | 7.5 | 2800 | 0-8 |
| BRL1-180 | 11 | 2800 | 0-2 |
| BRL1-185 | 15 | 2800 | 0-18 |
| BRL1-200 | 22 | 2800 | 0-25 |
| BRL1-210 | 30 | 2800 | 0-35 |
| BRL1-230 | 45 | 2800 | 0-50 |
| BRL1-245 | 55 | 2800 | 0-75 |
| BRL1-260 | 75 | 2800 | 0-90 |
| BRL1-275 | 90 | 2800 | 0-110 |
| BRL1-280 | 132 | 2800 | 0-130 |