Introduction
CYB2613 micro differential pressure transmitter uses silicone MEMS micro-voltage chip, through temperature compensation, linear compensation, signal amplification, V/I conversion, anti-surge, reverse polarity protection and other transducer circuit signal processing, output industrial standard 4-20mA signal. Full digital calibration, no movable potentiometers, low temperature drift, good stability.
This series of products adopt two kinds of isolation methods for chips. The chip less than 5kPa, is protected by elastic silica gel, mainly used for differential pressure measurement of non-corrosive gases against silicone and silica gel. The chip greater than or equal to 5kPa, is protected by 316L stainless steel isolation diaphragm, and is filled with silicone oil. It is suitable for non-corrosive medium against stainless steel measurement.
Application
This series of transmitters are used in petroleum, chemical industry, metallurgy, electric power, textile, electronics, medicine, food, environmental protection and other fields. They are more used in HVAC, purification plant and boiler automation detection.
Technical Index
Range

Pa

0

~+100,500...1000

KPa

0,

2, 10...100

Pressure form

differential pressure

Output signal (mA)

4

~20

0

~5V(0-10) three-wire

Accuracy

0.25

0.5

1.0

Nonlinear (FS%)

≤0.2

≤0.4

≤0.8

Hysteresis, repeatability (FS%)

≤0.05

≤0.1

≤0.2

Zero and Sensitivity Temperature Drift (%FS/ºC)

≤0.025

≤0.05

≤0.08

Long-term stability (%FS/year)

≤0.2

≤0.5

≤1.0

Working Voltage (VDC)

+12

~+30 (calibration value: +24)

Compensation Temperature (ºC)

0

~+50

Operating temperature (ºC)

-40

~+85

Overload capacity (%)

200

Static Pressure (MPa)

≤

5

Load resistance (Ω)

R=(U-12.5)/0.02-RD
U: supply voltage; RD: internal resistance of the cable

Response time (10%-90%) MS

≤

1

Measuring medium

Non-corrosive gases

Diaphragm material

Silica gel / 316L

Shell material

LY12

Interface

304

Stainless Steel Φ7 Tower interface

Protection level

IP66
Outline Dimension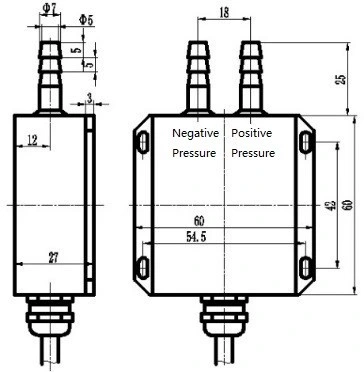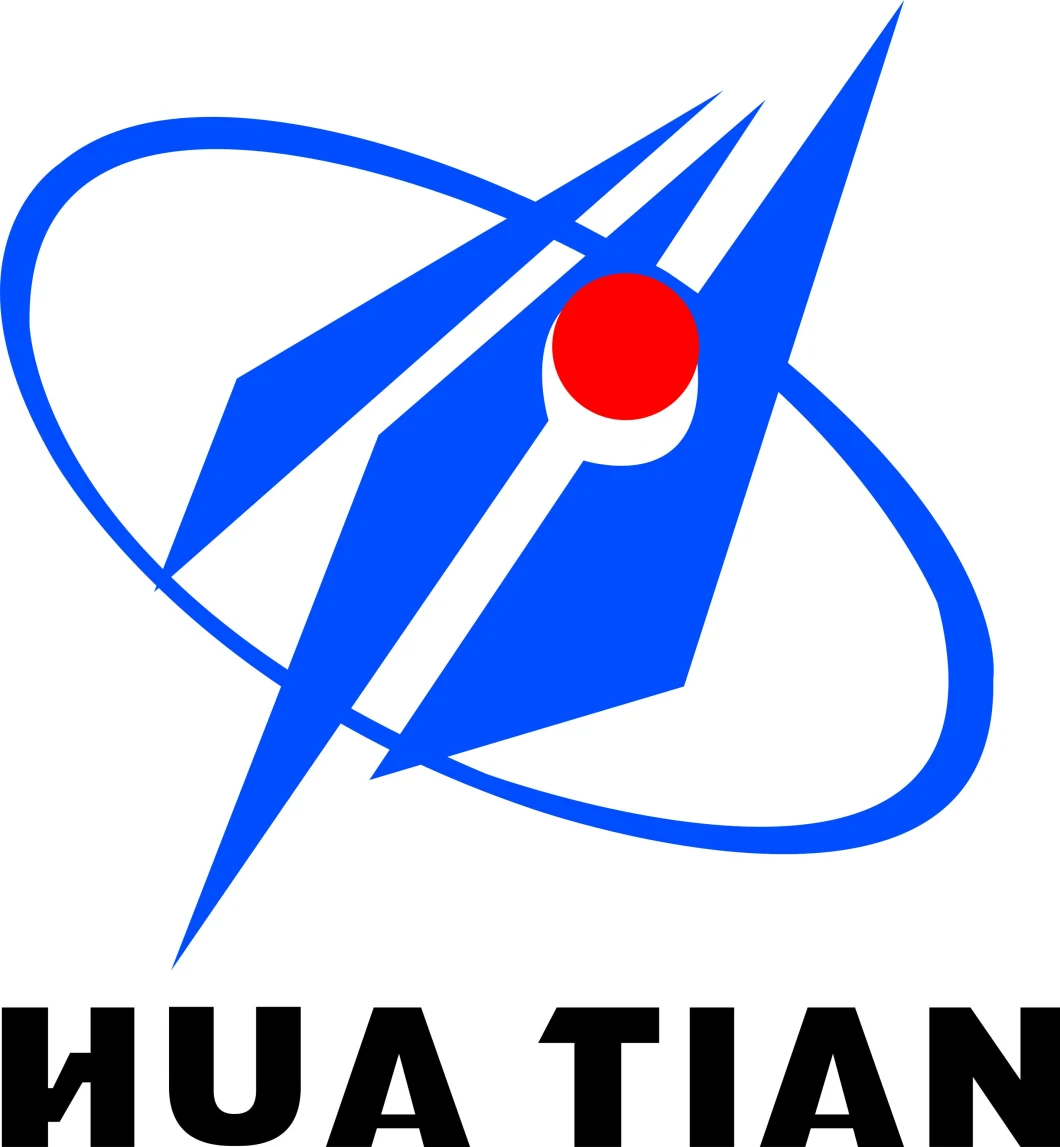 MORE ABOUT US
Company Information
Tianshui Huatian Sensor Co., Ltd. is a joint-stock company with the status of an independent legal entity which controlled by Tianshui 749 Electronics Co., Ltd. It is one of the earliest enterprises in China to develop and produce pressure sensors and transmitters.
Main Products
CYX series pressure sensors, CYB series pressure / liquid level transmitters, CW series temperature sensors, CYBK series pressure switches, HTS automatic monitoring system, etc., more than 500 varieties of seven categories.
The company has obtained 17 national patents, including 3 invention patents, and many products have won provincial and municipal excellent new product awards and invention patent awards.
First-Class Equipment
Laser Trimming Machine; Gold Wire Ball Welding Machine; Shaped Cap Sealing Machine; Laser Welding Machine; High Vacuum Oiling Machine; Precision High Low Temperature Test Box; High Precision Automatic Temperature Compensation System and Automatic Test System and Other Hardware Facilities.
Business Advantages
One hundred thousand purification plant (3000m2); Pressure sensors, transducers and intelligent digital instrument production line (200000 pieces annual output); A leading domestic OEM oil pressure sensor core body production line (1000000 pieces annual output); High-quality R & D team; Advanced process technology.
We are willing to create a splendid future with customers and partners hand in hand.
Factory Real Photos